Follow these simple steps to create a new autoresponder campaign with eMailChef:
1. Click the "Autoresponders" tab in the menu above, then click "Create an autoresponders" on the autoresponders page.

2. You will see that the creation of an autoresponder campaign is very similar to the creation of a "regular" campaign.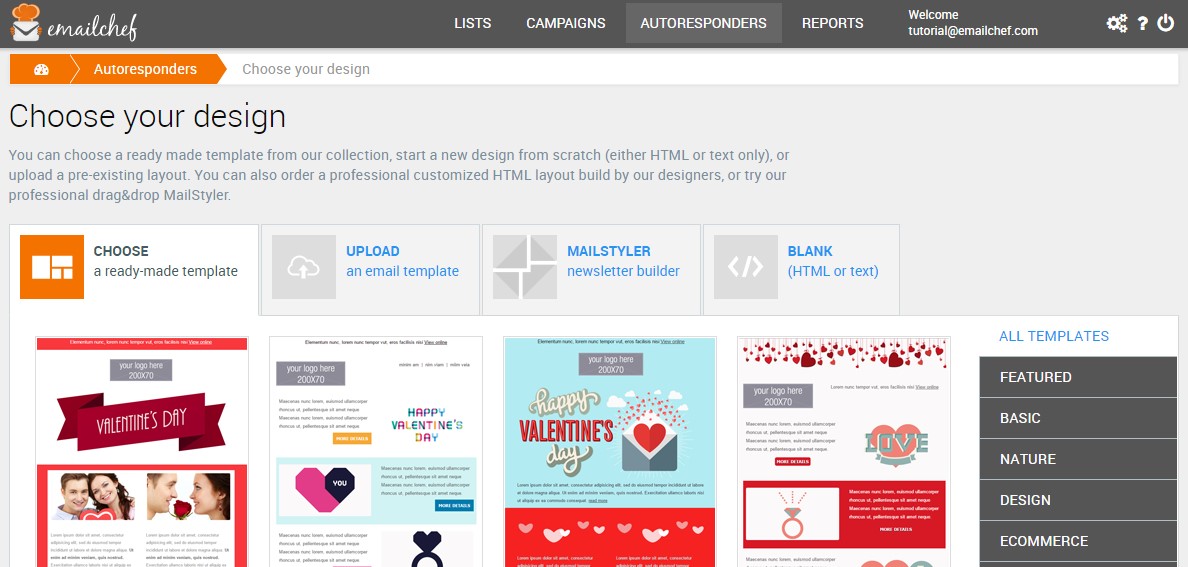 3. Select your design from the many different options like choosing a pre-made template or uploading a new template, then click on "Trigger event".