In the general list management page, you will find a button that takes you to the "Global blacklist":

The Global blacklist displays the list of all the email addresses to which your messages are no longer sent. They include:
Unsubscribed contacts

Contacts who have reported your sender as spam

These kinds of addresses are added automatically to your blacklist, but you can also add addresses manually.
To add an address to the blacklist, click the "ADD ENTRY" button and enter the email addresses you wish to exclude from your campaigns. You can also add domains.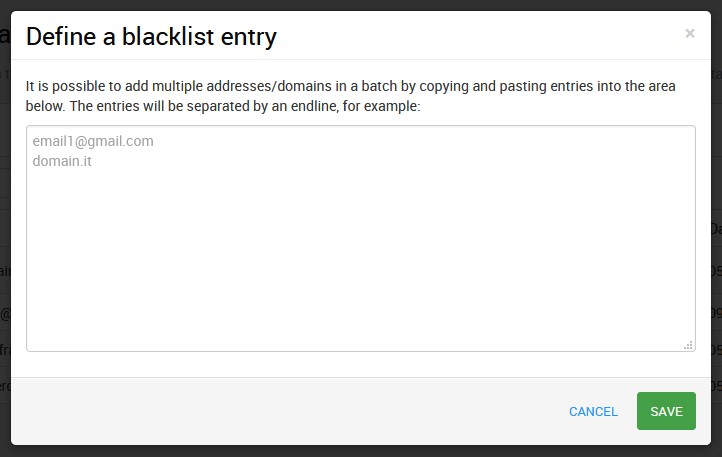 When you're finished, click "SAVE".
Email addresses added to the blacklist are marked in red in your lists: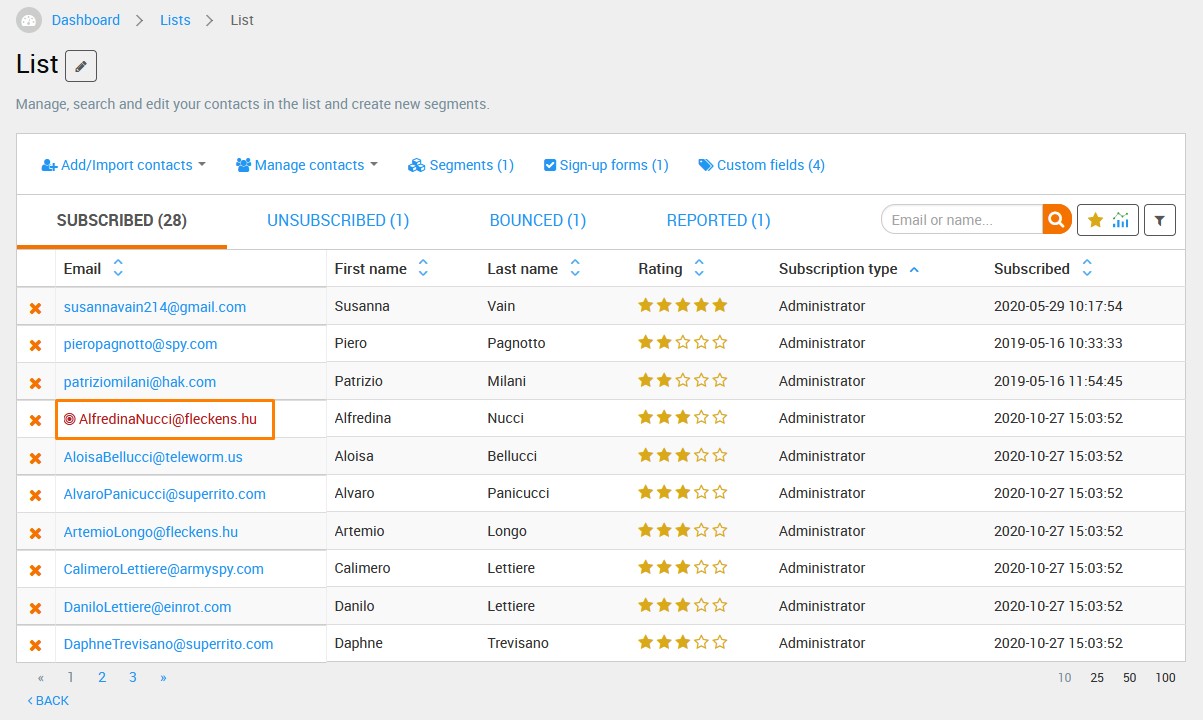 Even if they are shown among the active contacts, blacklisted addresses will be ignored when sending your emails.
To learn more, watch this video tutorial:
[EN] How to add contacts to your global blacklist