To add the data required for compliance with the CAN-SPAM Act, you must send your emails from a verified sender.
In the "SETTINGS" section, select "VALIDATED SENDERS" in the menu on the right. Click "ADD A NEW SENDER" and enter the data required by the CAN-SPAM Act. When you're done, click "SAVE".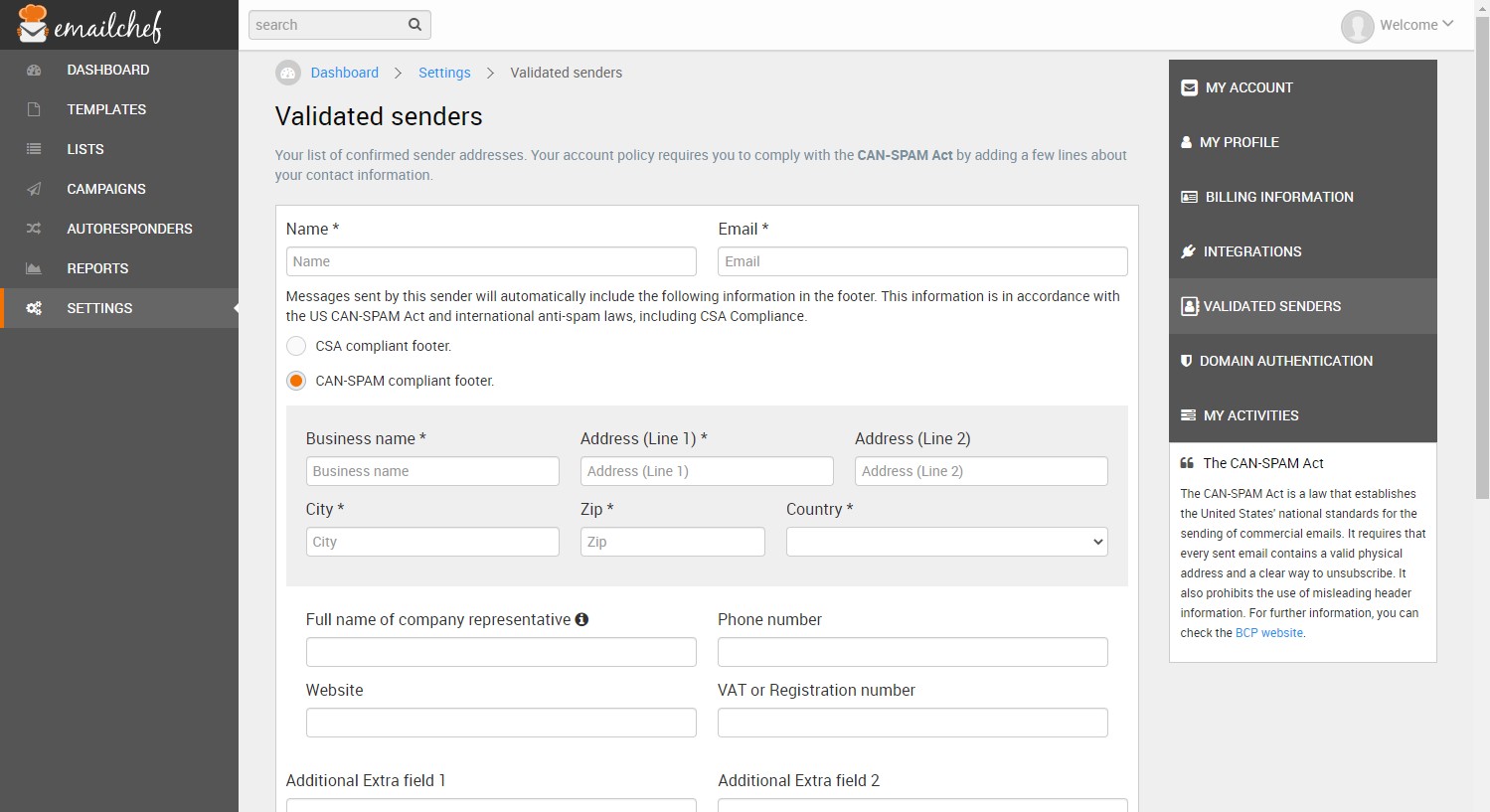 The data you enter will automatically replace the CAN-SPAM Act tags and appear in all the newsletters you send to your recipients:

To add these essential elements to your template, go to the "BLOCKS" section in the Drag & Drop editor, and select "Footer". You will find blocks that contain both the tags for the CAN-SPAM Act and the unsubscribe link: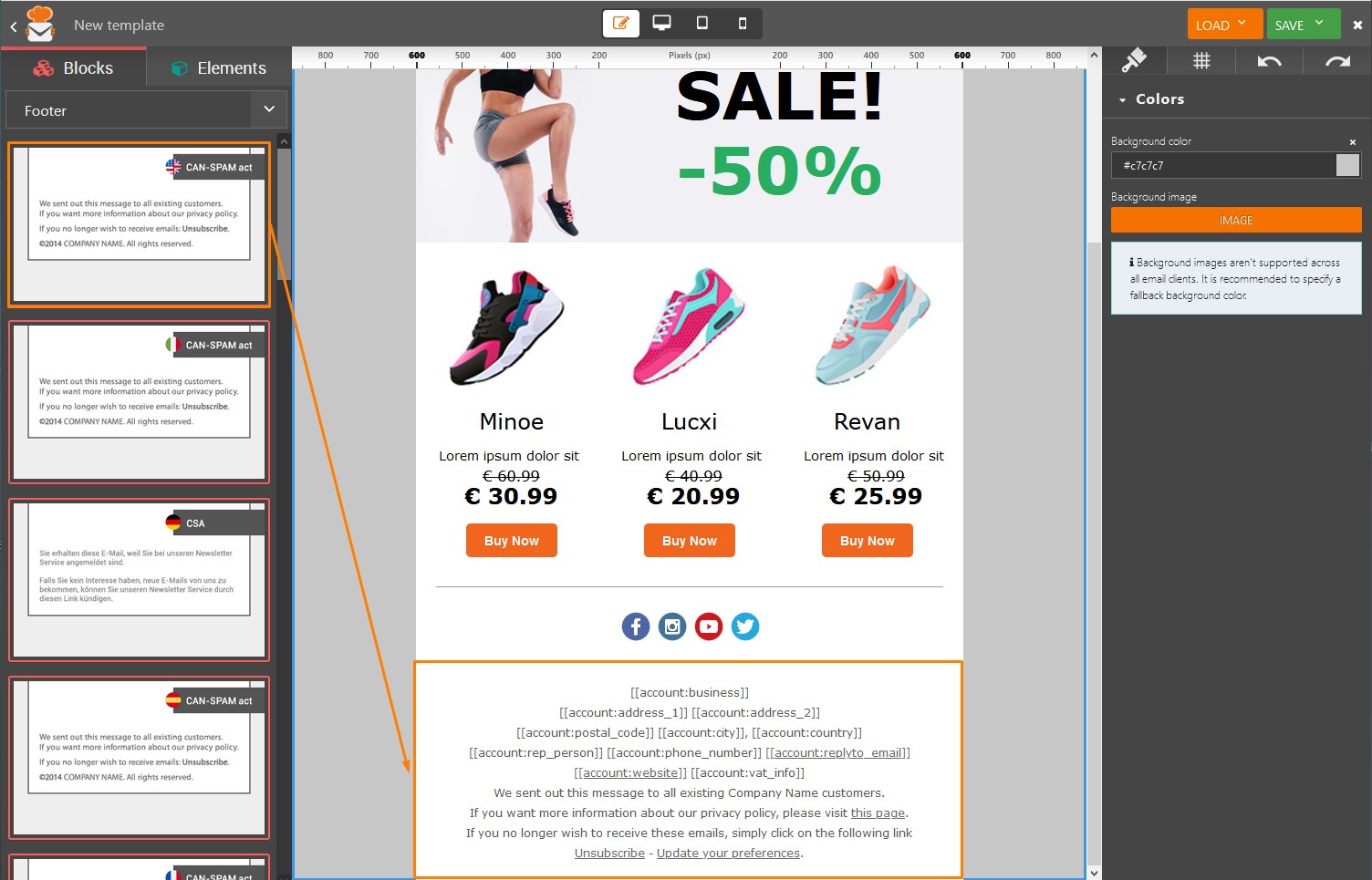 The blocks differ according to language, which is indicated by a flag. Drag and drop the block in the language of your choice. The CAN-SPAM Act is usually inserted in the footer at the bottom of the newsletter.
To send emails to and from Germany, you must comply with the CSA. The blocks for the CAN-SPAM Act also contain the CSA tags.
To learn more about the CAN-SPAM ACT and the CSA, watch these video tutorials:
[EN] How to add the CAN-SPAM Act with the Drag & Drop editor