A Feedback Loop is a tool that enables complaints to be automatically recorded in your account as unsubscribes.
Setting up a Yahoo complaint feedback loop (YFBL) helps with your delivery to yahoo.com recipients. If a yahoo.com recipient marks your message as spam, you do not want to continue sending to that person, so having that address automatically unsubscribed from your account helps prevent continued sending to recipients that no longer desire your emails.
Not having the Yahoo complaint feedback loop can lead to having a low reputation for your emails that cause hitting spam and getting messages delayed to get delivered or even not delivered at all.
How to set Yahoo complaint feedback loop
This can be done as follow:
1. Create your mailbox
Create the postmaster@"your_sending_domain.com" email address – Required for activating the YFBL.
It is best practice to have this mailbox created by default.
2. Register with Yahoo FBL
Access the Yahoo Feedback Loop Page here. You should arrive on a page like this: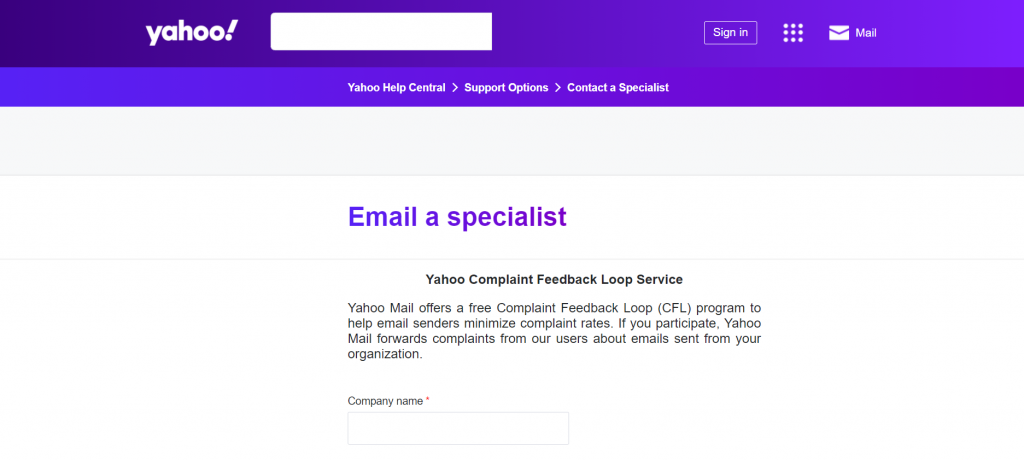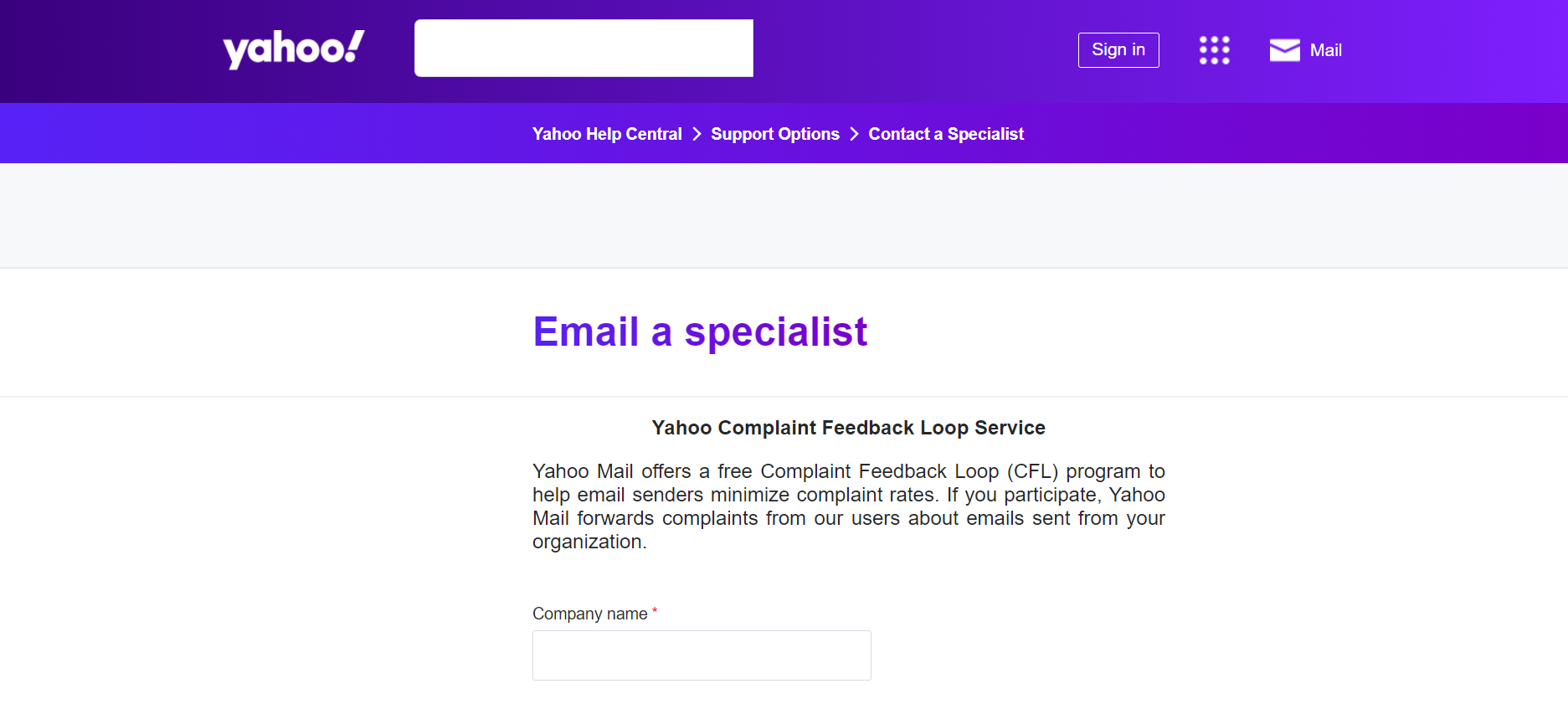 Complete all fields on the page, as follows:
Company Name: Emailchef.com
Contact Name: Deliverability Team
Contact email: info@emailchef.com
Reporting email: loop@emailchef.com
Selector: mailchef._domainkey
Request type: Select Add
Domain: Enter your sender domain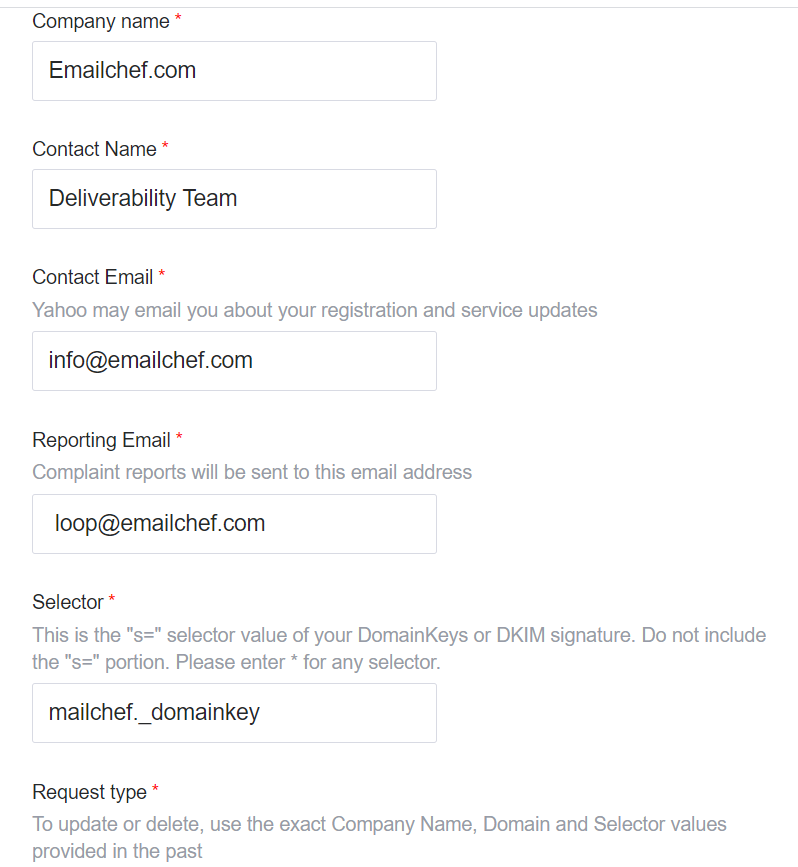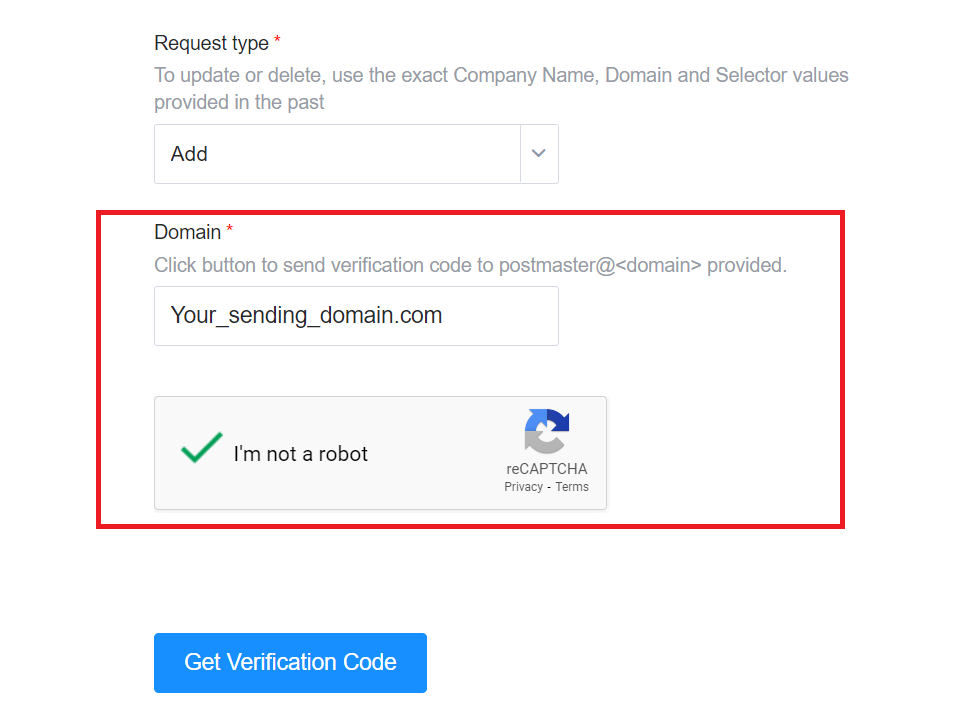 To submit your information, click Get Verification Code.
Leave your browser tab open on the next page and go to your inbox for the postmaster@your_sending_domain.com
Yahoo will email you a verification code. Get the verification code from the email.
Copy the code that was sent to you and return to the YFBL page. Enter the code and click Create Request to complete the form.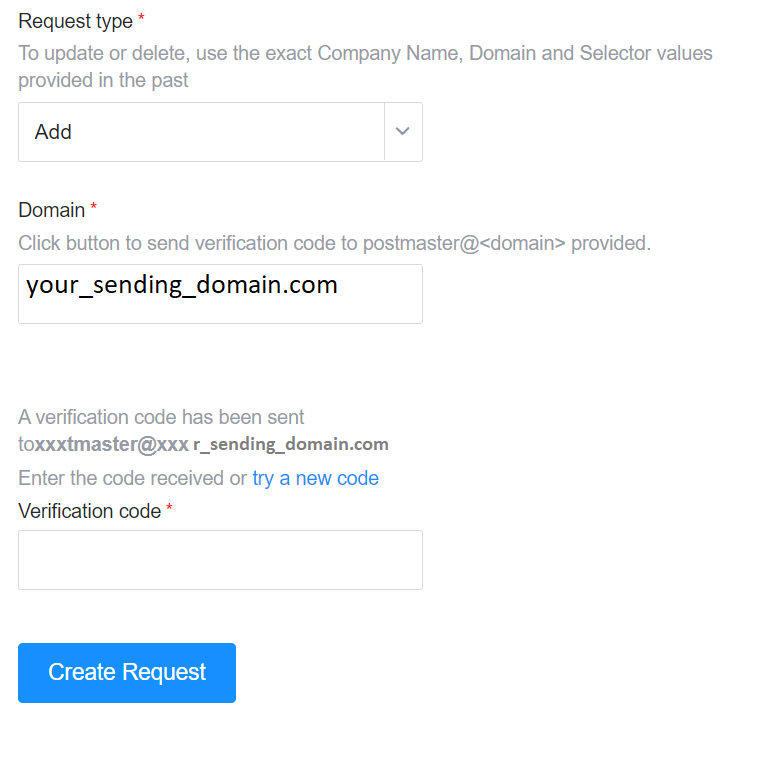 You should receive a confirmation message. If you do not, you will need to repeat these steps again. If this happens more than once, please contact Yahoo support.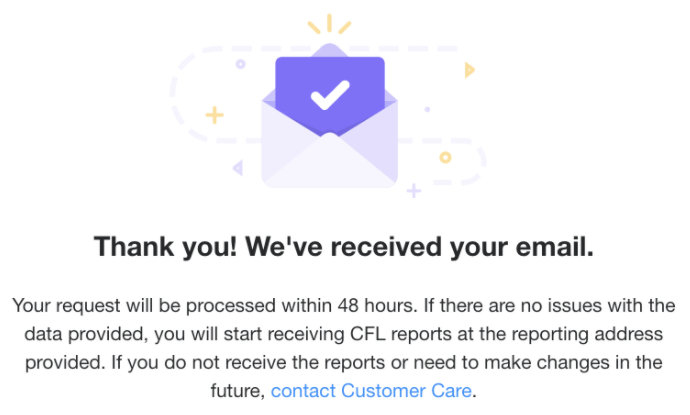 Now we can handle Verizon media complaints about your account. You can find complaining recipients in your account mailing list under "Reported"