Once you have created one or more lists, you'll be able to see all your contacts on the contact management page.

Click the name of a list to manage it.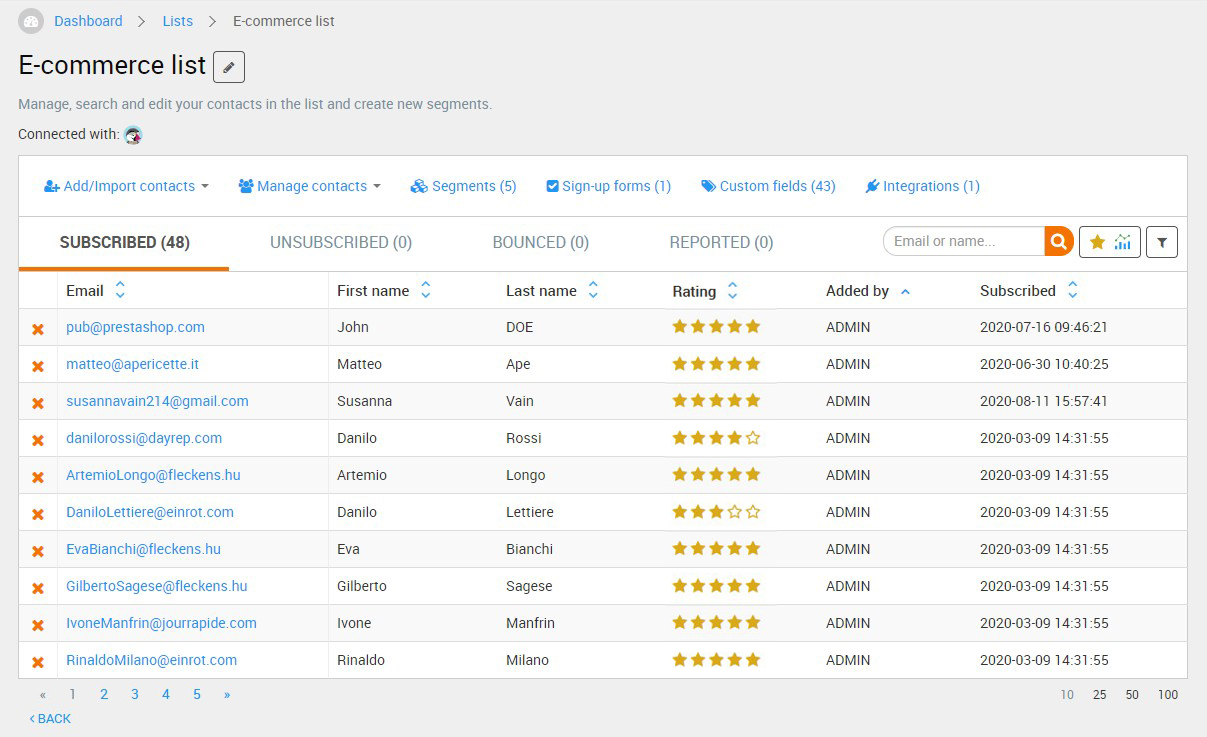 Addresses appear on pages made up of ten contacts each that display standard contact data. Click the filter icon at the top right to select multiple fields to display in your list.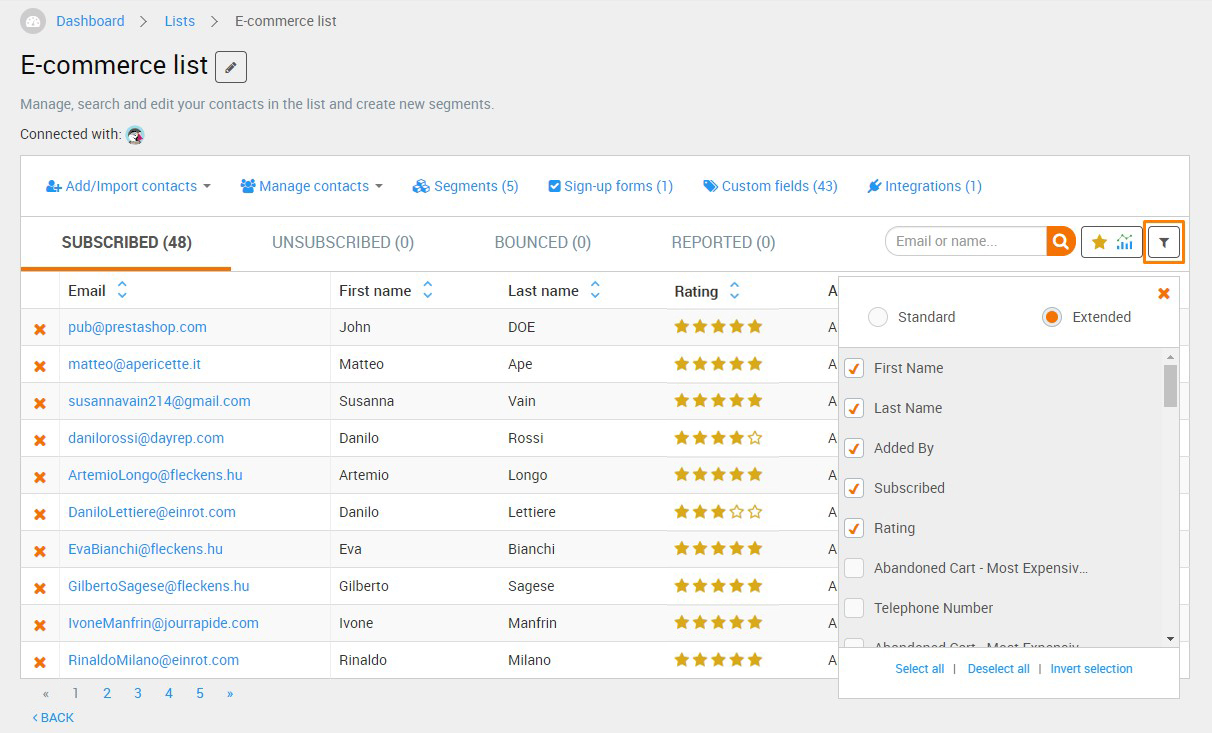 The button next to the filter displays graphs showing the rating of your list and the subscription trend.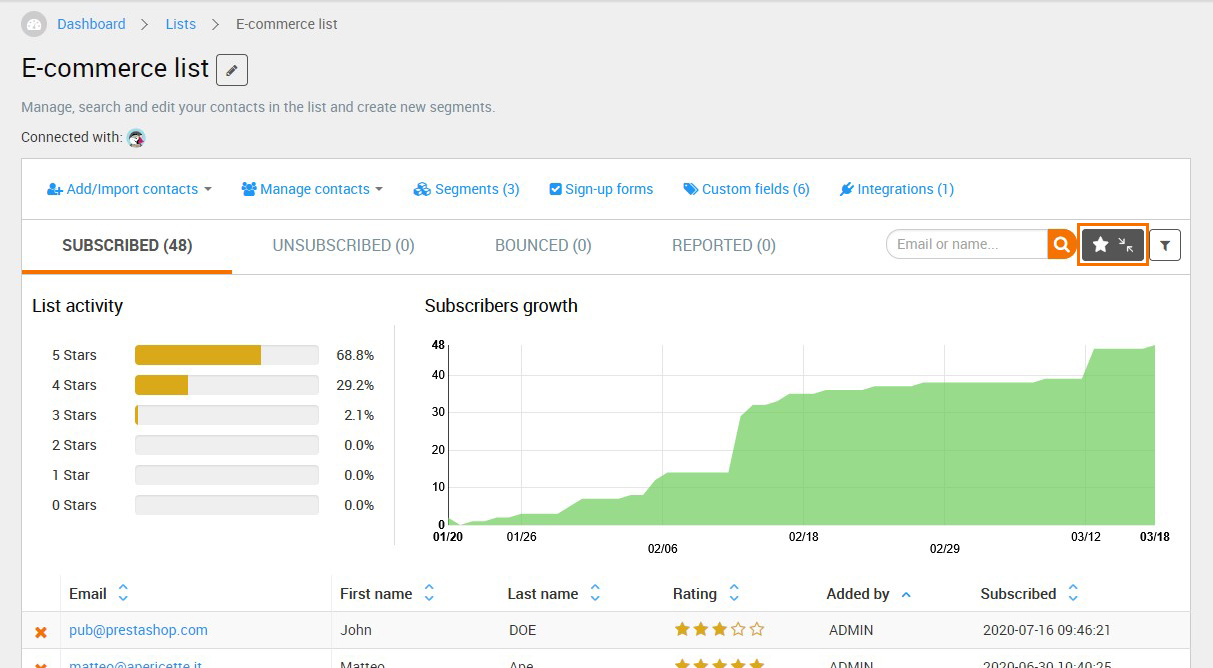 At the top right of the page is a search field to help you find a specific contact in your list.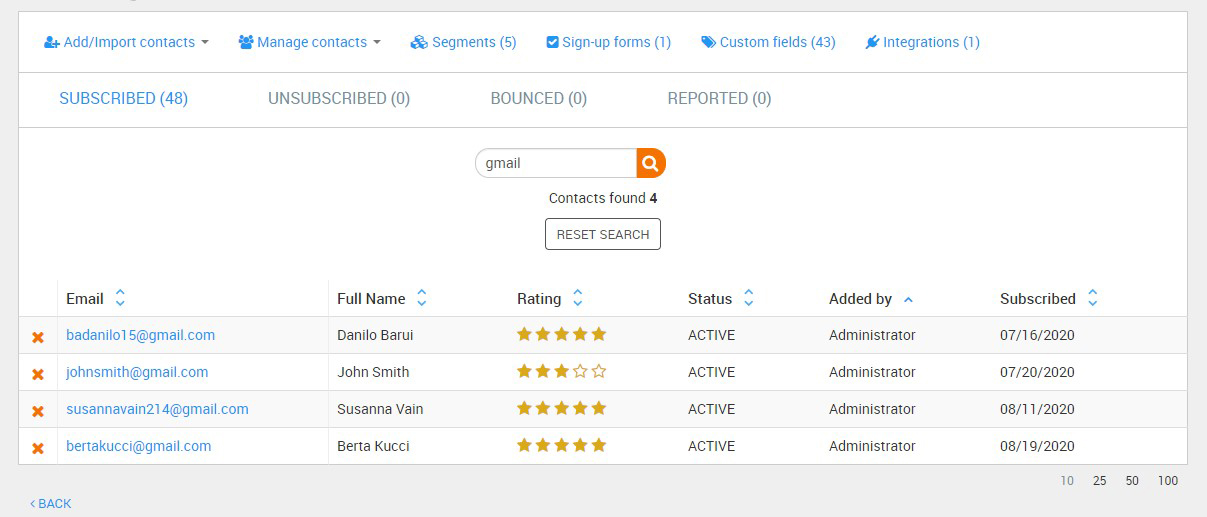 The contacts in the list are divided into different tabs. The first tab displays only the "active" (registered) contacts. The following tabs show the list of unsubscribed contacts, bounces, and contacts who have sent a spam complaint.

In the subscribers' form, addresses added manually to the blacklist are marked in red.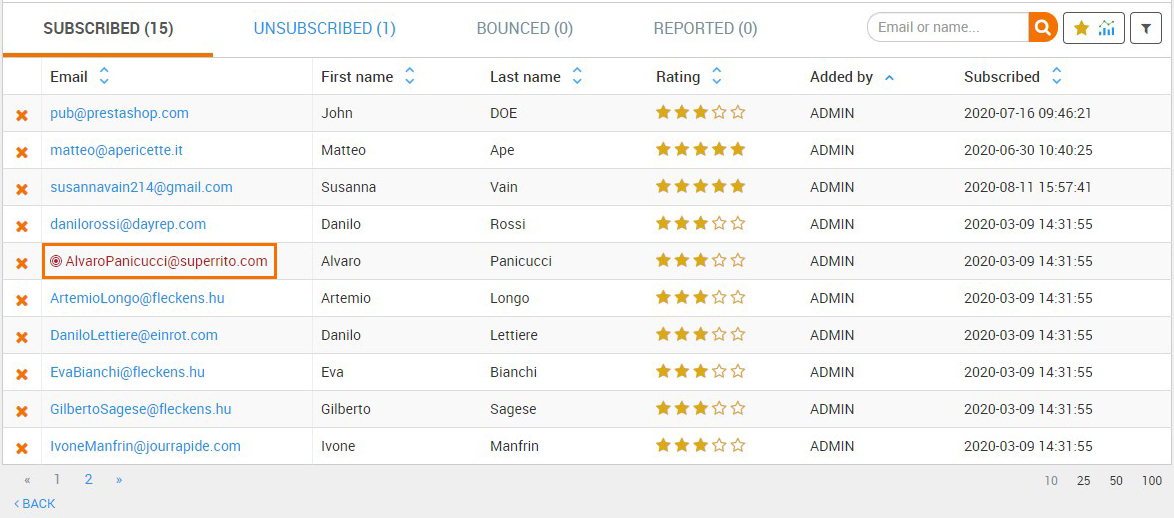 From your list page you can import new contacts or add them individually by clicking "Add/Import contacts" at the top left.