When your template is ready, you can move on to campaign creation.
Starting from the Drag & Drop editor, click "SAVE" and select "Save and create a campaign".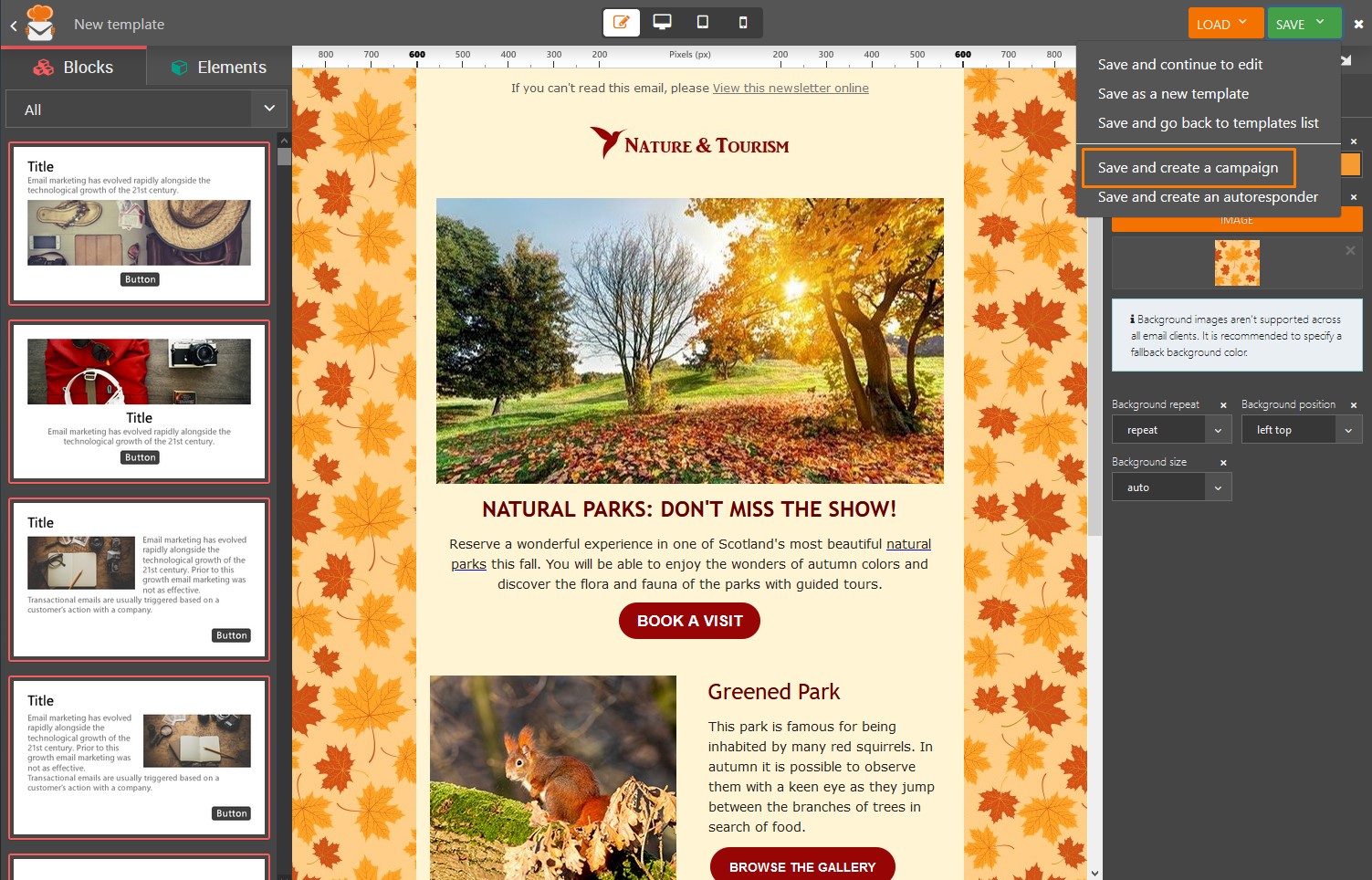 You can also click "CREATE A CAMPAIGN" in the "CAMPAIGNS" section.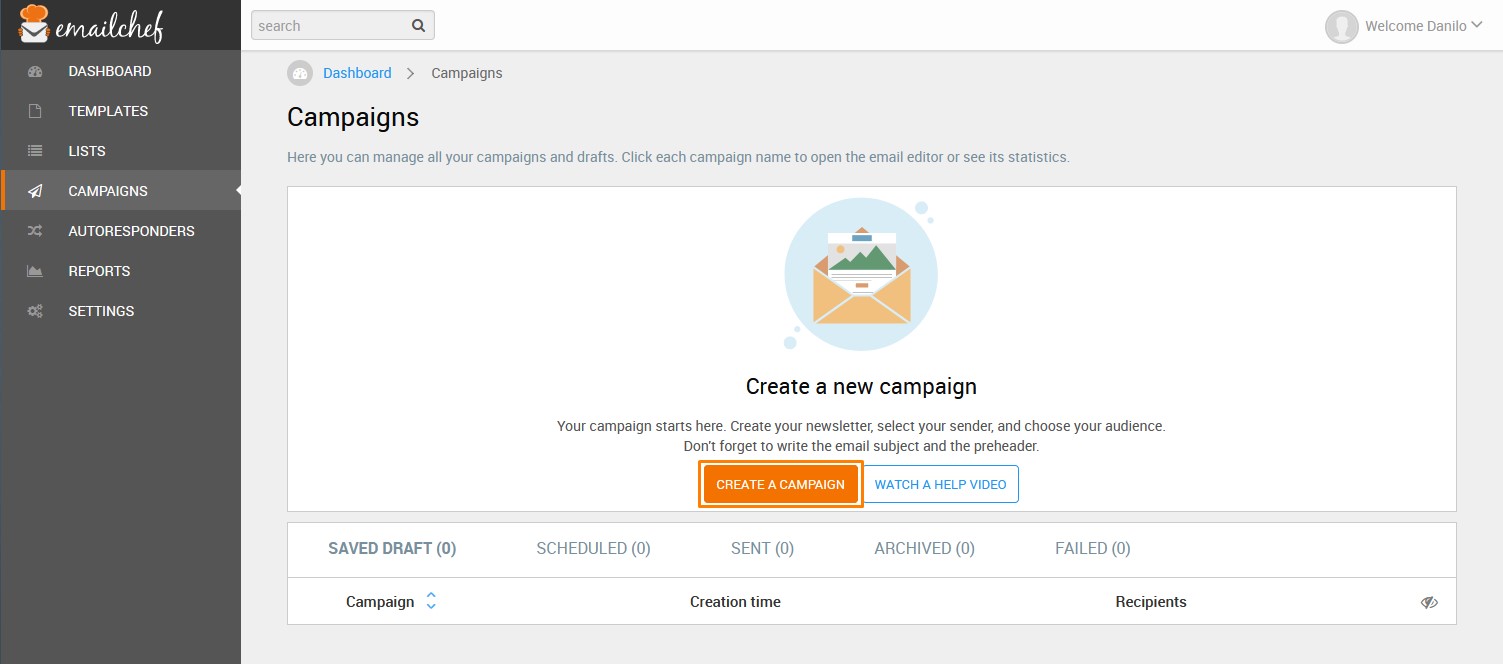 Choose a template and select "USE FOR CAMPAIGN".

As soon as you begin work, eMailChef will display a preview of the template.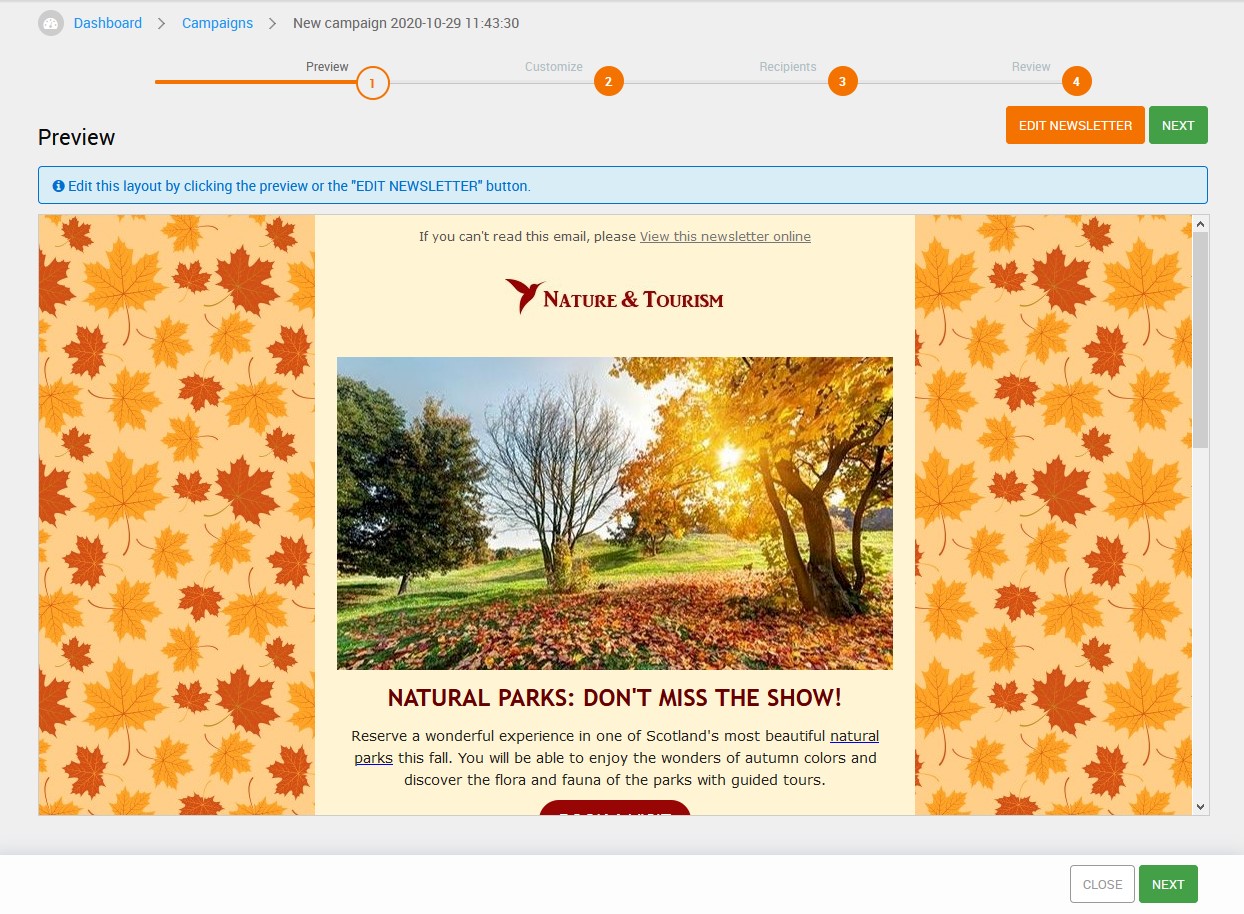 If you have not entered all the data for compliance with the CAN-SPAM Act, a warning message will appear above the preview.

Remember that you must enter this data to send your emails. Click "EDIT NEWSLETTER" to add the CAN-SPAM Act or to make more changes to the template.
When you're done, click "SAVE" and select "Save and go back to campaign" to continue.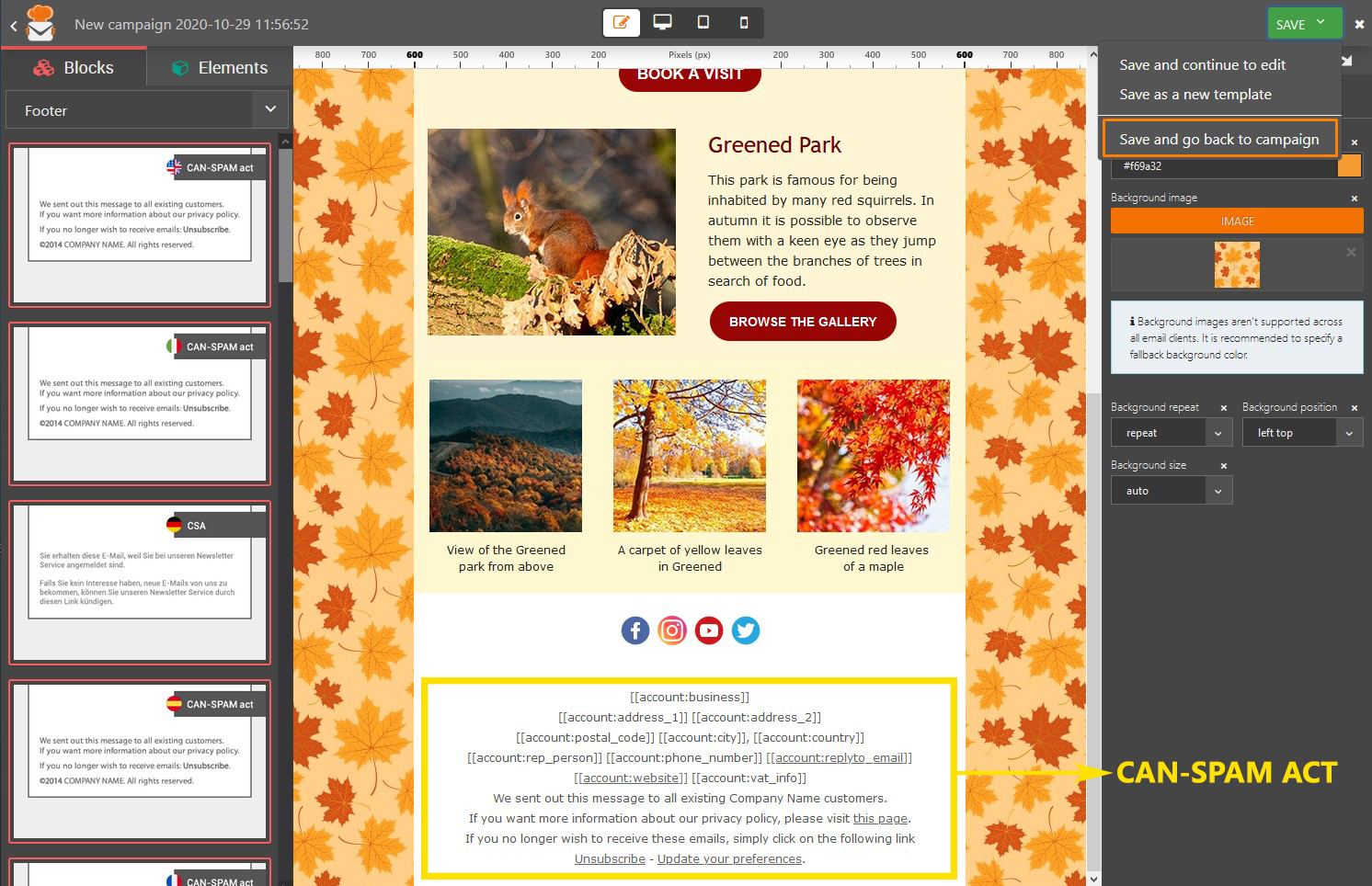 Now click "NEXT".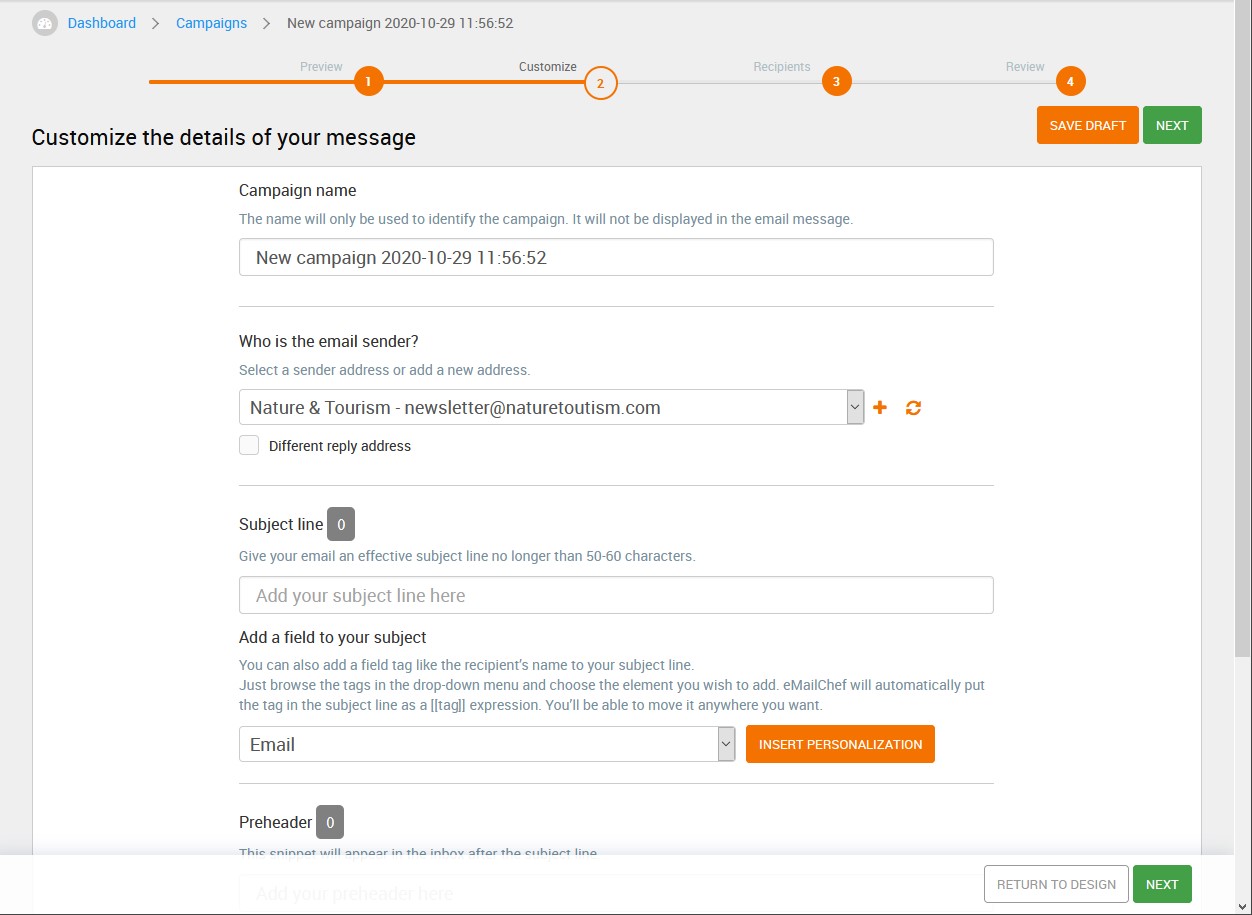 If you prefer not to send your campaign immediately, you can click "SAVE DRAFT" and resume sending when you're ready.