The first step to creating an email campaign is choosing its design. Click "Campaigns" in the menu on the left and hit "Create a campaign". There are three ways to start creating your email layout:
Pick a ready-made template
Click the "DRAG & DROP TEMPLATES" tab and choose from the many professional templates that Emailchef provides. The templates are organized by category and already contain both the CAN-SPAM act compliance tags and an unsubscribe link. All templates have been created by expert designers to ensure the best rendering on any email client and webmail program.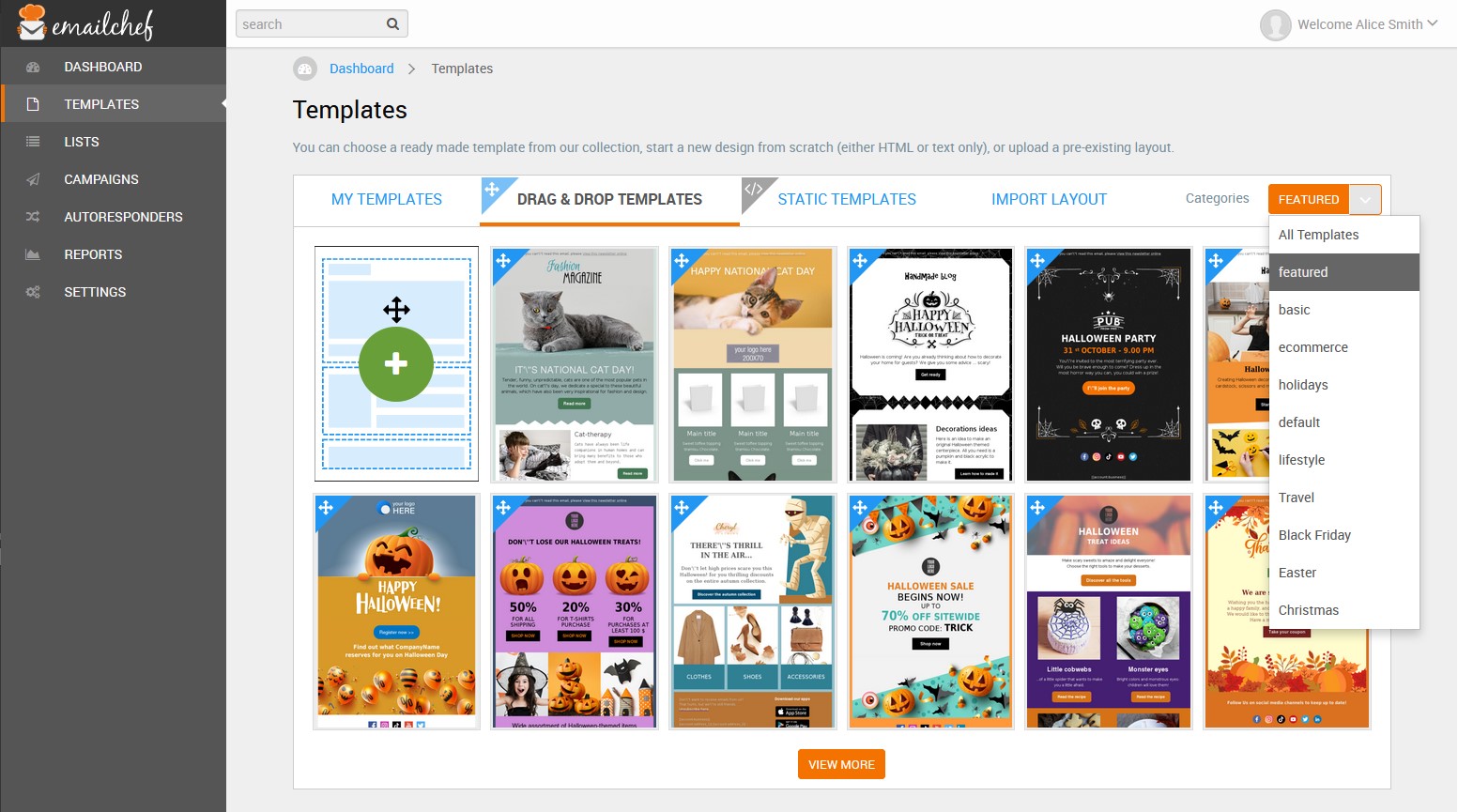 Upload an existing template
If you already have a layout, you can upload it in seconds in either HTML (.html and .htm) or zipped (.zip) formats. A .zip file must contain your HTML file (please name it "index.html", "index.htm" or "campaign.html") and all the images contained in your template. Your HTML template must also provide all the images you'll need. It's a common mistake to forget images that are associated with external files on your desktop.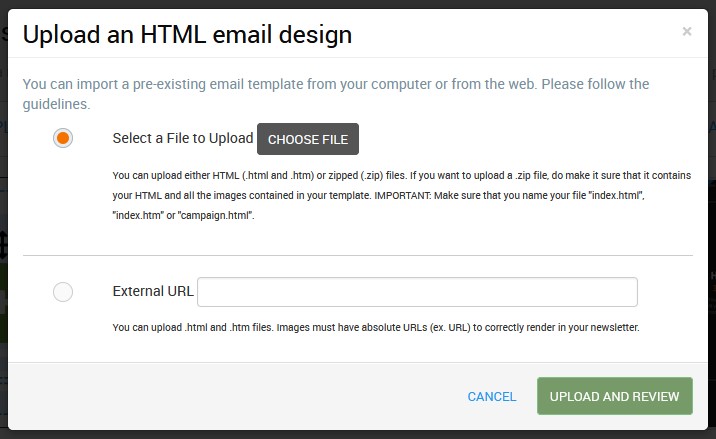 Create your template from scratch
Emailchef's powerful Drag & Drop editor lets you design your own templates in minutes, using some fantastic layouts. The "MY TEMPLATES" tab will collect all the templates that you create, modify, or import. You can always access the editor from here to start creating your emails.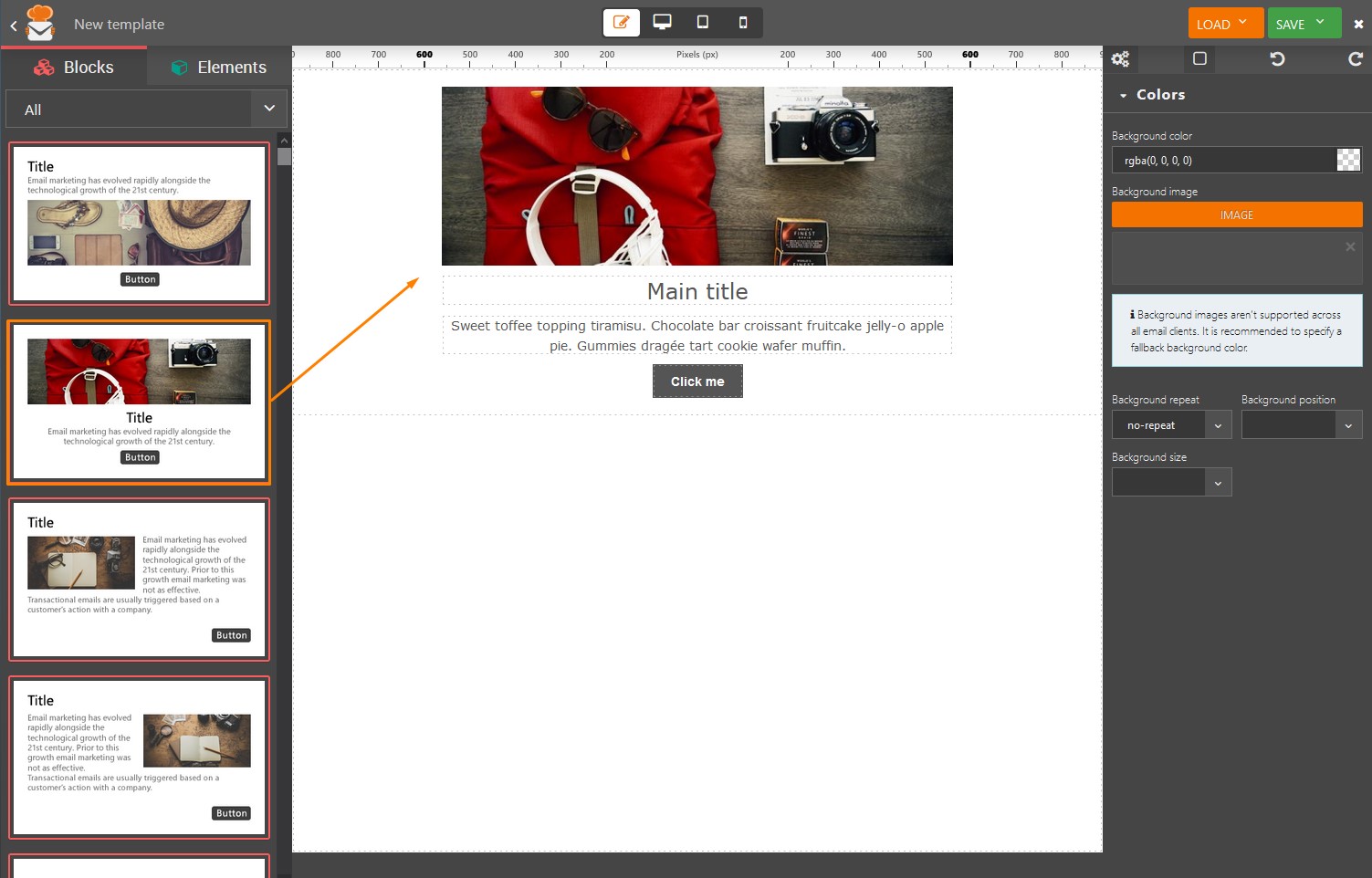 For more information on importing an HTML template, watch this video tutorial: