The eMailChef dashboard highlights the most useful statistics from your campaigns and lists, and presents a summary of your latest activities. You can quickly see your most important data.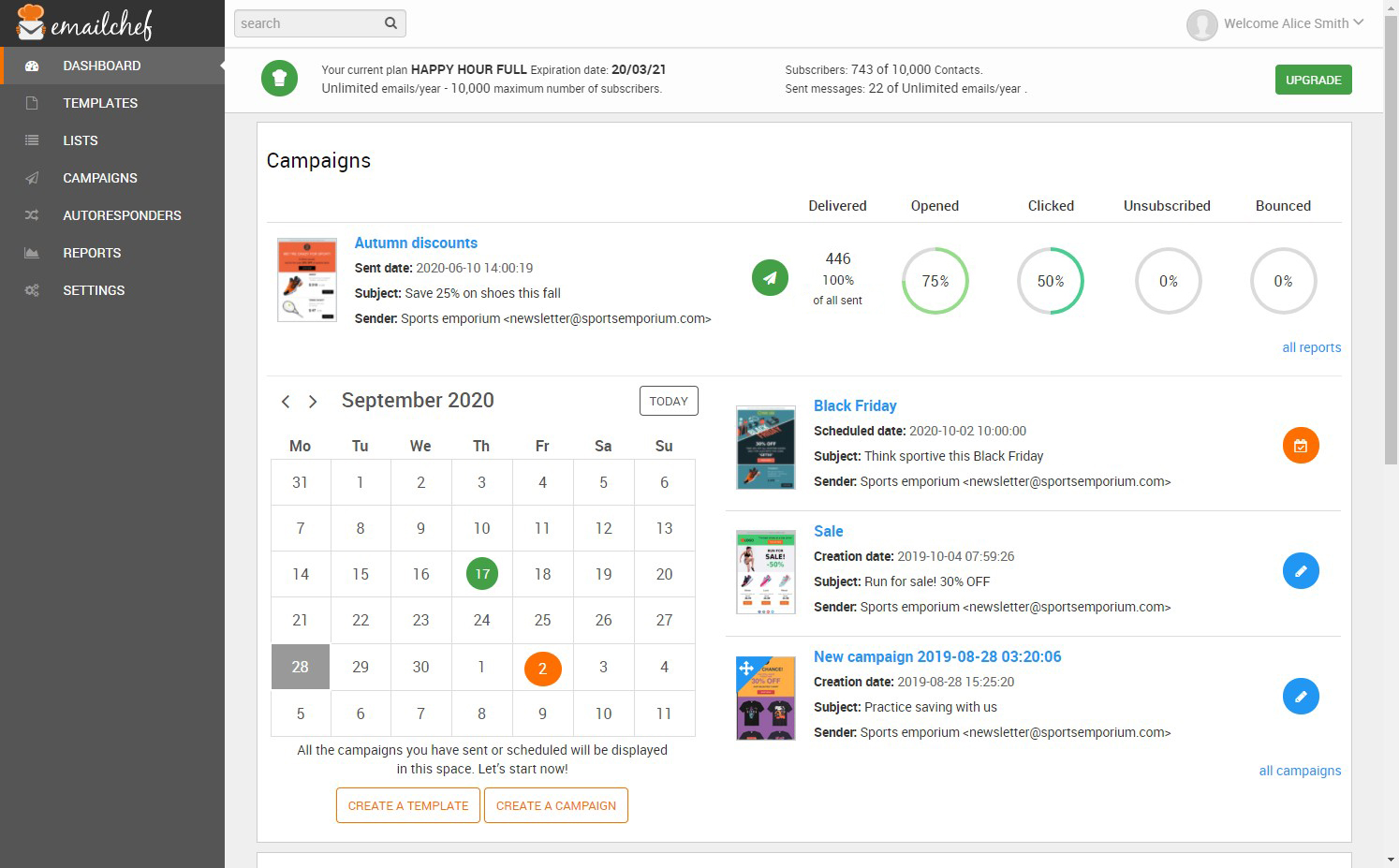 The upper band shows the main data of your account, such as the current plan and its expiration date. You can also see the number of your subscribers and messages sent:

The bottom part of the dashboard is divided into three sections:
CAMPAIGNS SECTION
First, you can see a summary of your last campaign and its related statistics. On the left, a calendar shows the dates the campaigns were sent and any campaigns scheduled. On the right, you will find a list of the planned campaigns and/or the latest draft campaigns with their main data.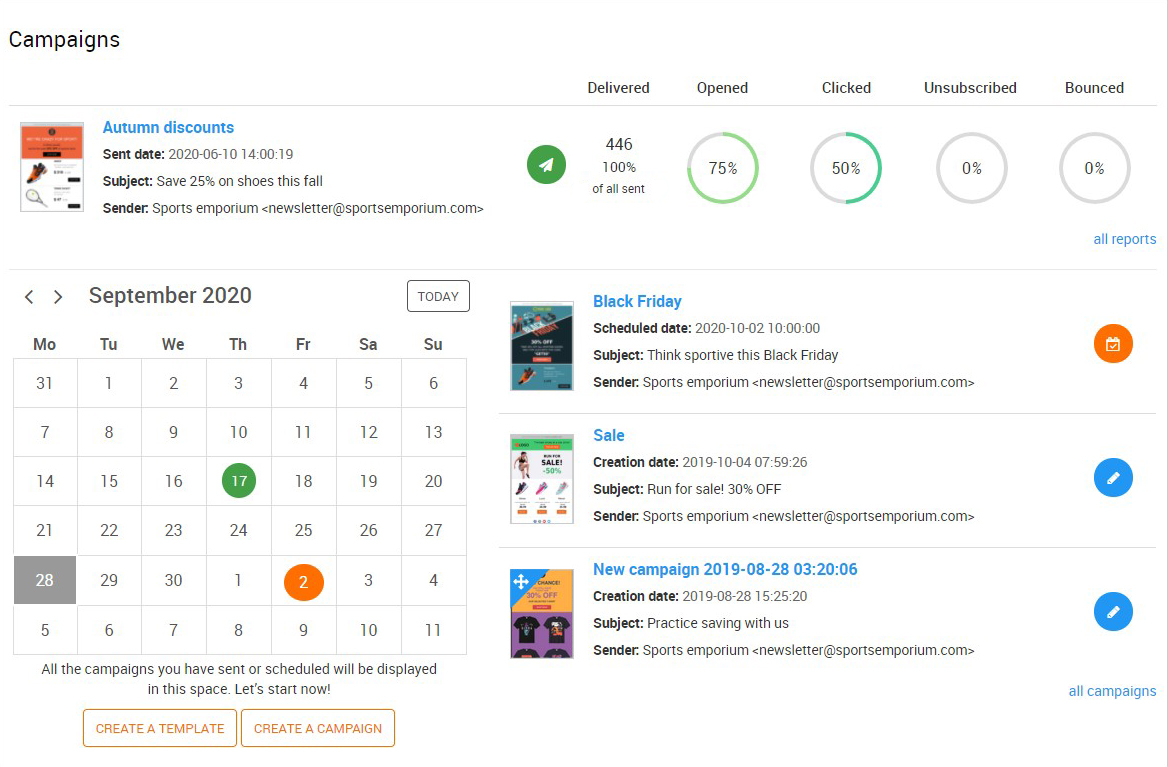 LISTS SECTION
Under Lists, you can see the data relating to your most recent lists: the number of subscribers; unsubscribes; bounces; and complaints.

NEWS AND UPDATES SECTION
The last section is constantly updated with the latest news related to eMailChef. It also suggests video tutorials to support you while using the platform.

You will find all the eMailChef video tutorials you need in their appropriate section. To learn more about the topic on the dashboard, watch the video:
[EN] Introduction to the eMailChef dashboard