An autoresponder can be used to send subscribers automatic responses to their actions. For example, a company could send an email requesting a review. The email could offer buttons marked "positive" or "negative" and send personalized follow-ups depending on the user's choice.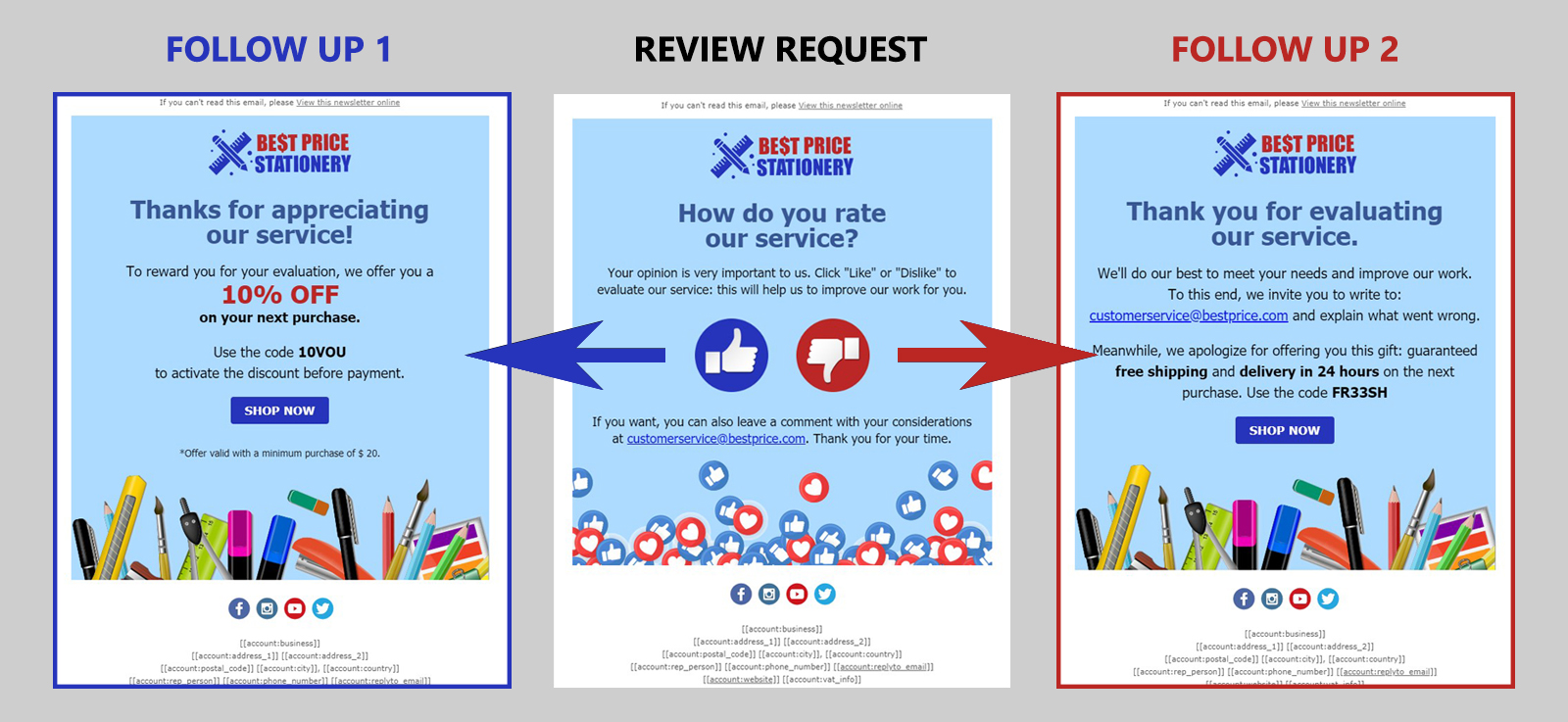 Requesting a review from your customers about your products or services can help to retain them, generate new conversions, and give you valuable feedback.
Let's see how you can create a follow-up autoresponder linked to an email requesting a review.
First, schedule the sending of your review request. In the example described above, the email contains two links for the evaluation. Each link leads to a landing page as an immediate response. A subscriber who clicks one of the links will also receive a specific follow-up. A positive evaluation, for example, could include a discount to use on the next purchase.

Once you have created the autoresponder templates, you are ready to create your autoresponders.
Go to the "AUTORESPONDERS" section and click "CREATE AN AUTORESPONDER".

Select one of the templates you created and click "USE FOR AUTORESPONDER".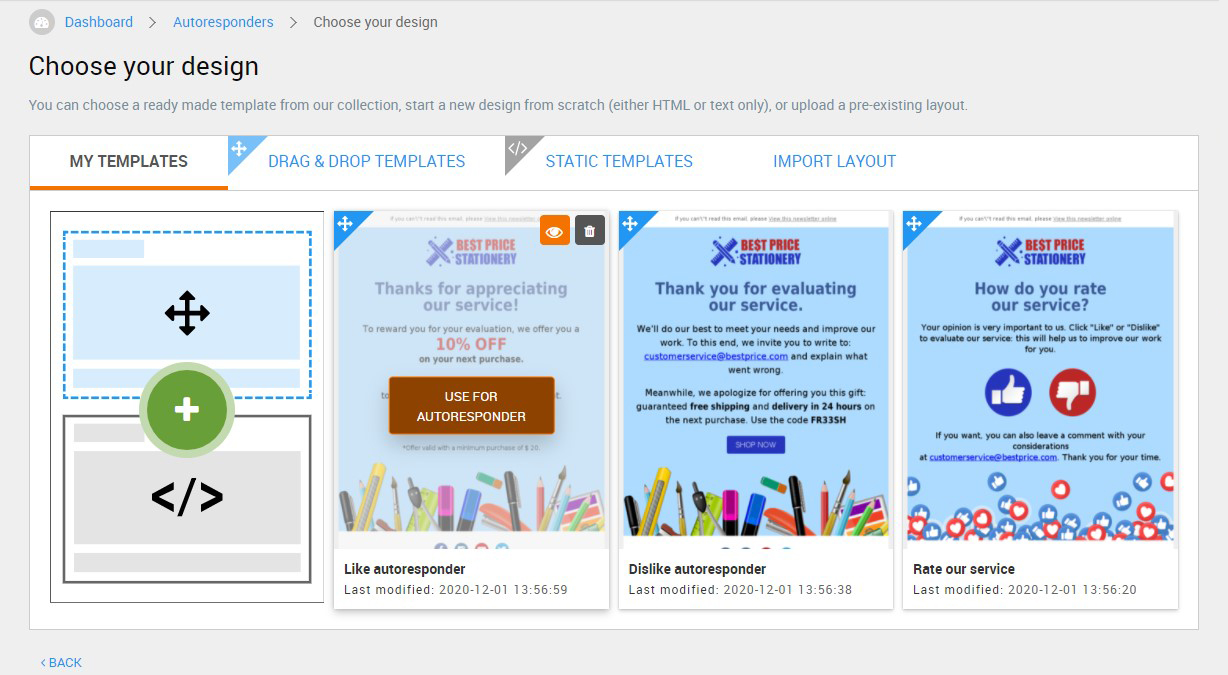 Click "NEXT". The next tab asks you to select the type of event that will trigger your autoresponder. Choose "A click on a specific link in the newsletter".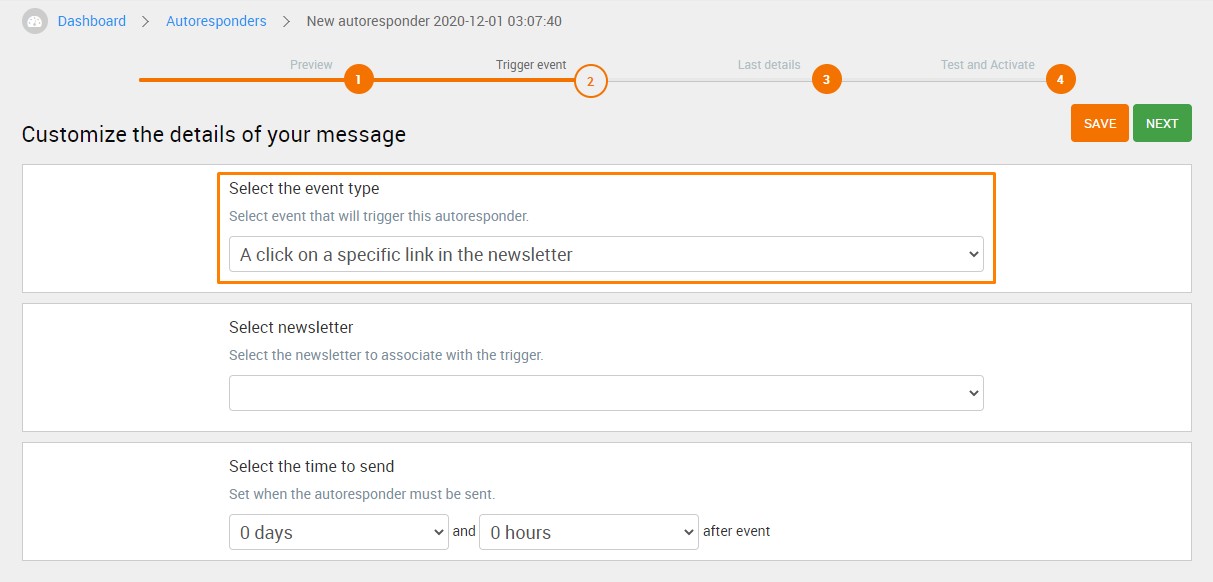 Select the name of the previously scheduled campaign: in this case, the review request email.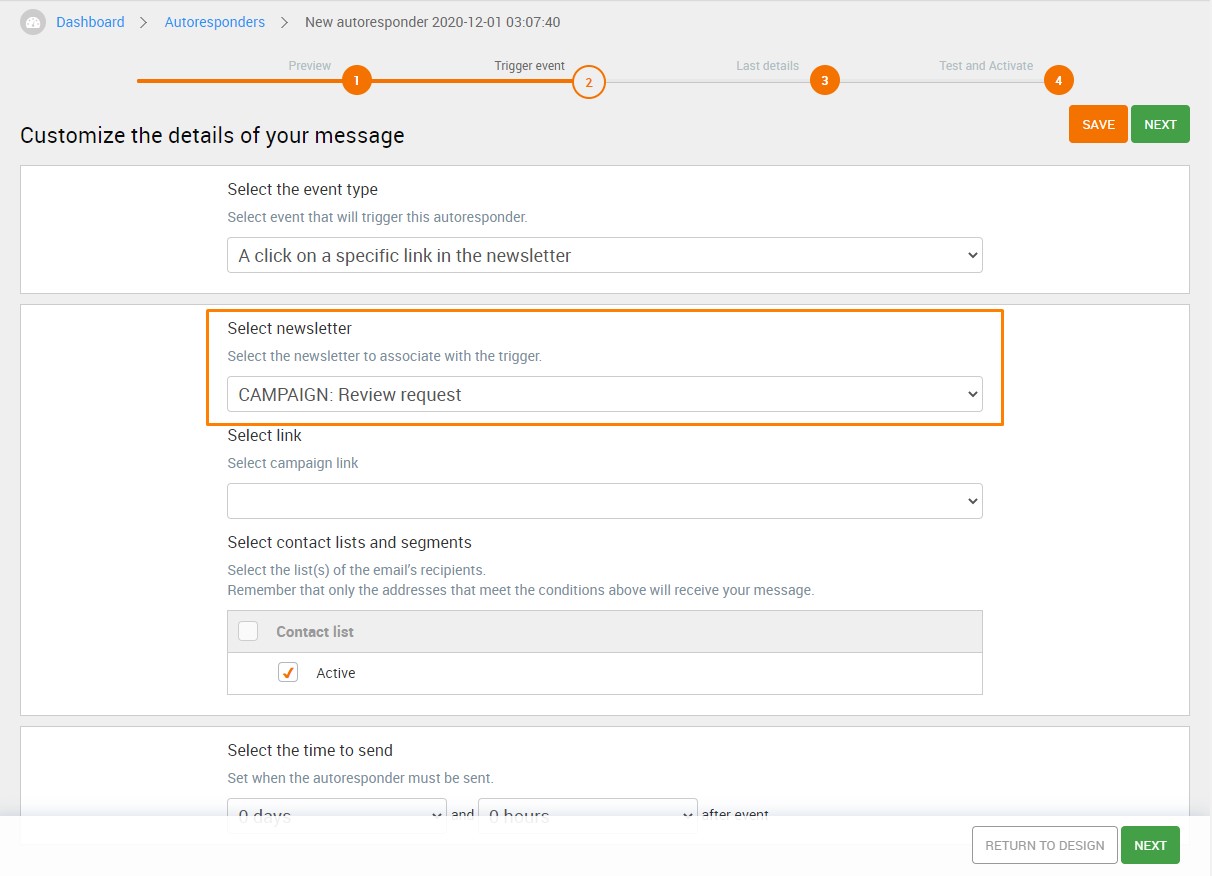 Select the link that will trigger the autoresponder.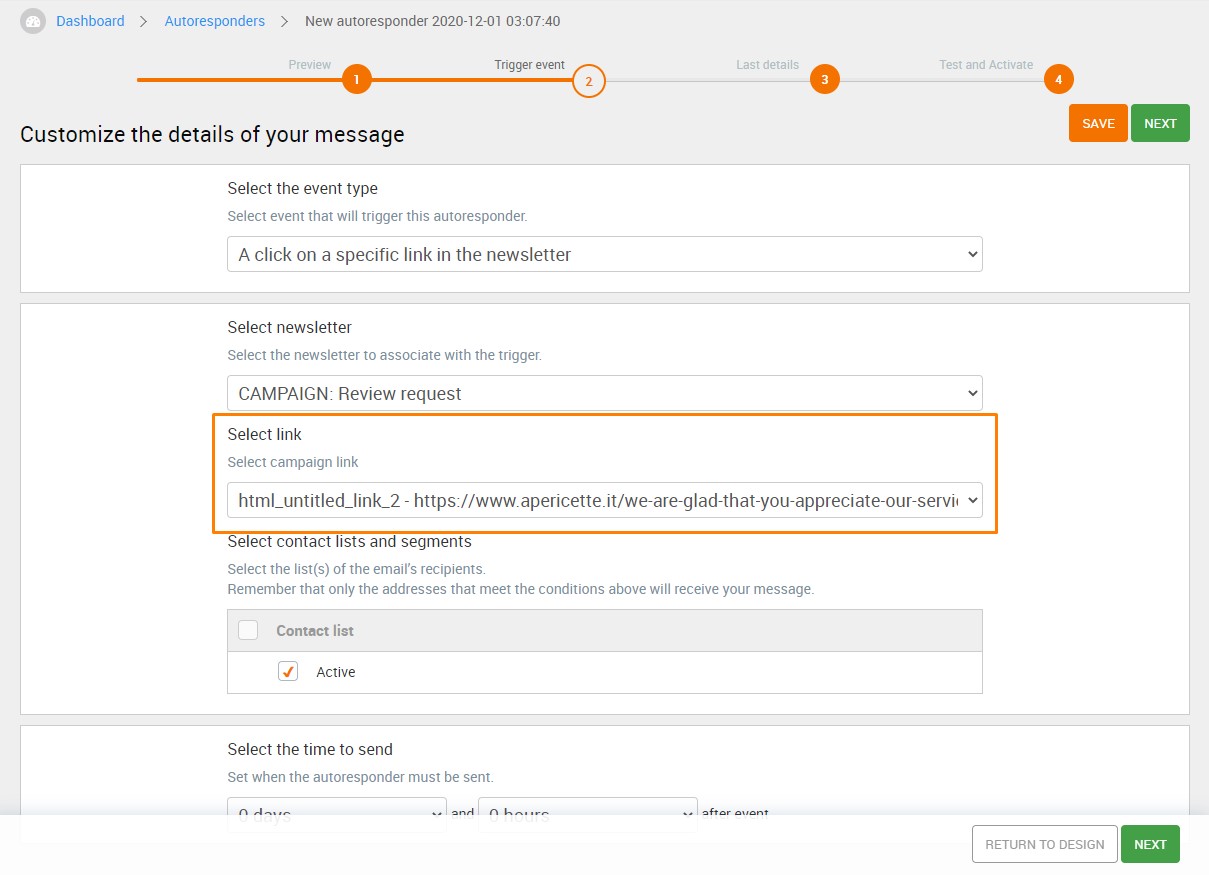 Choose the lists or list segments that will receive the email. These will be the same contacts who received the review request email.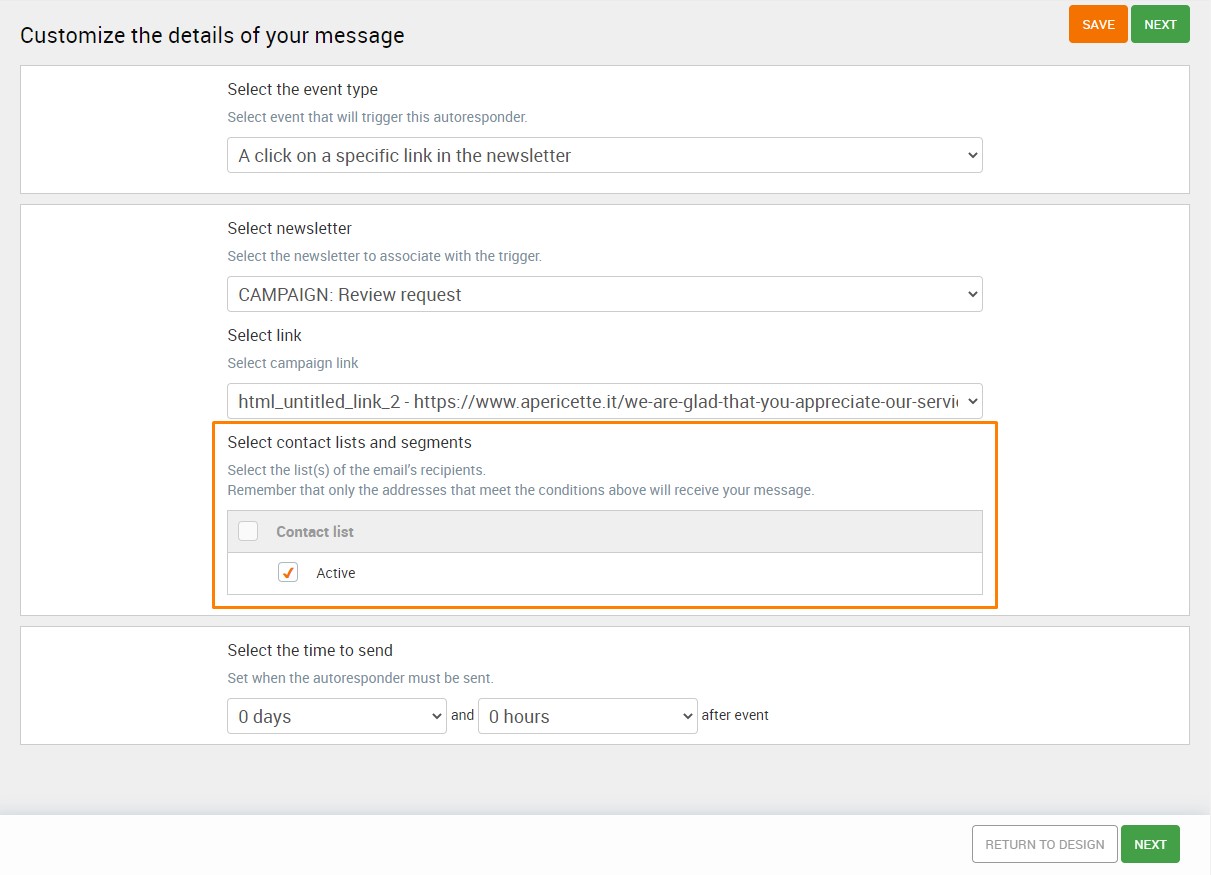 Set the time to send the autoresponder. The autoresponder can go out days or hours after clicking the selected link. To send it immediately after the user clicks, set the time to "0 days" and "0 hours".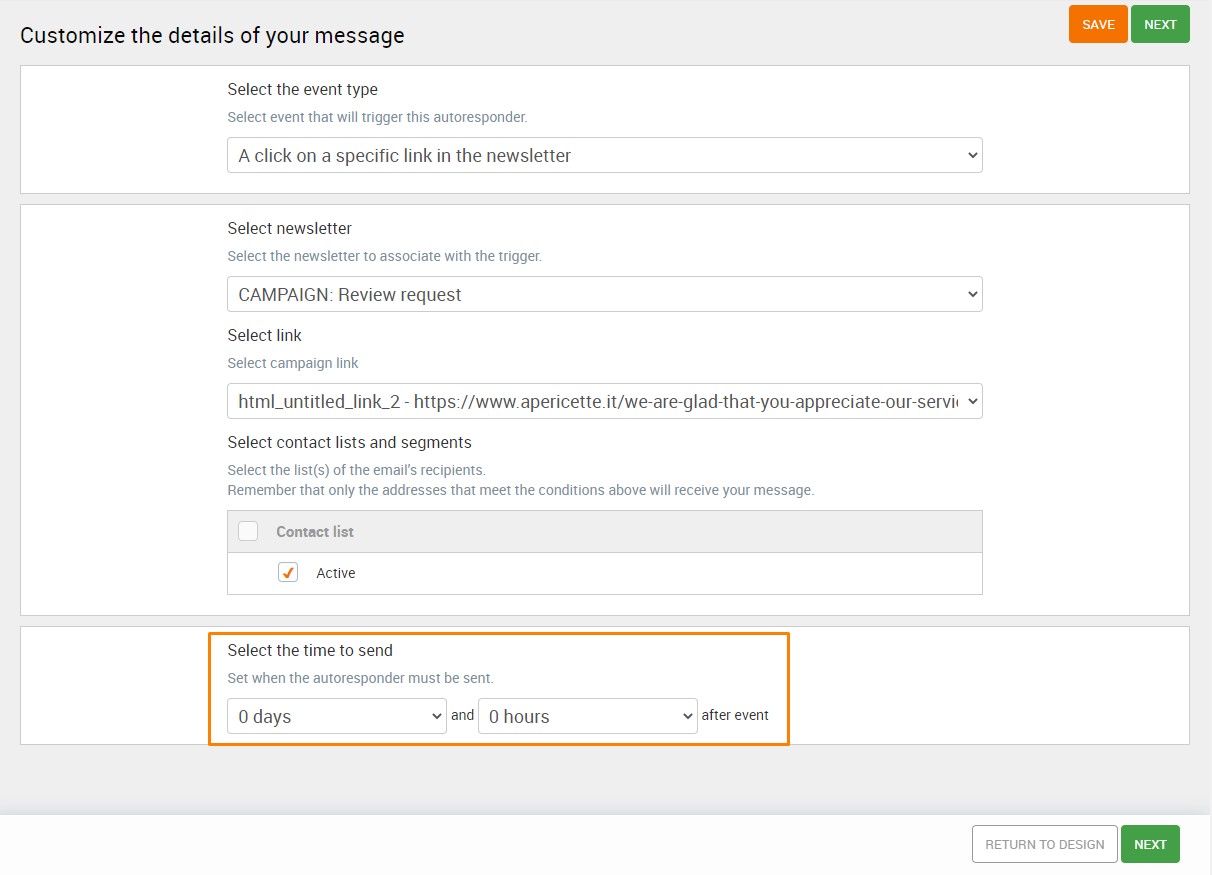 Click "NEXT". Complete the following form with the name of the autoresponder, the sender, and the subject. You can also add the preheader.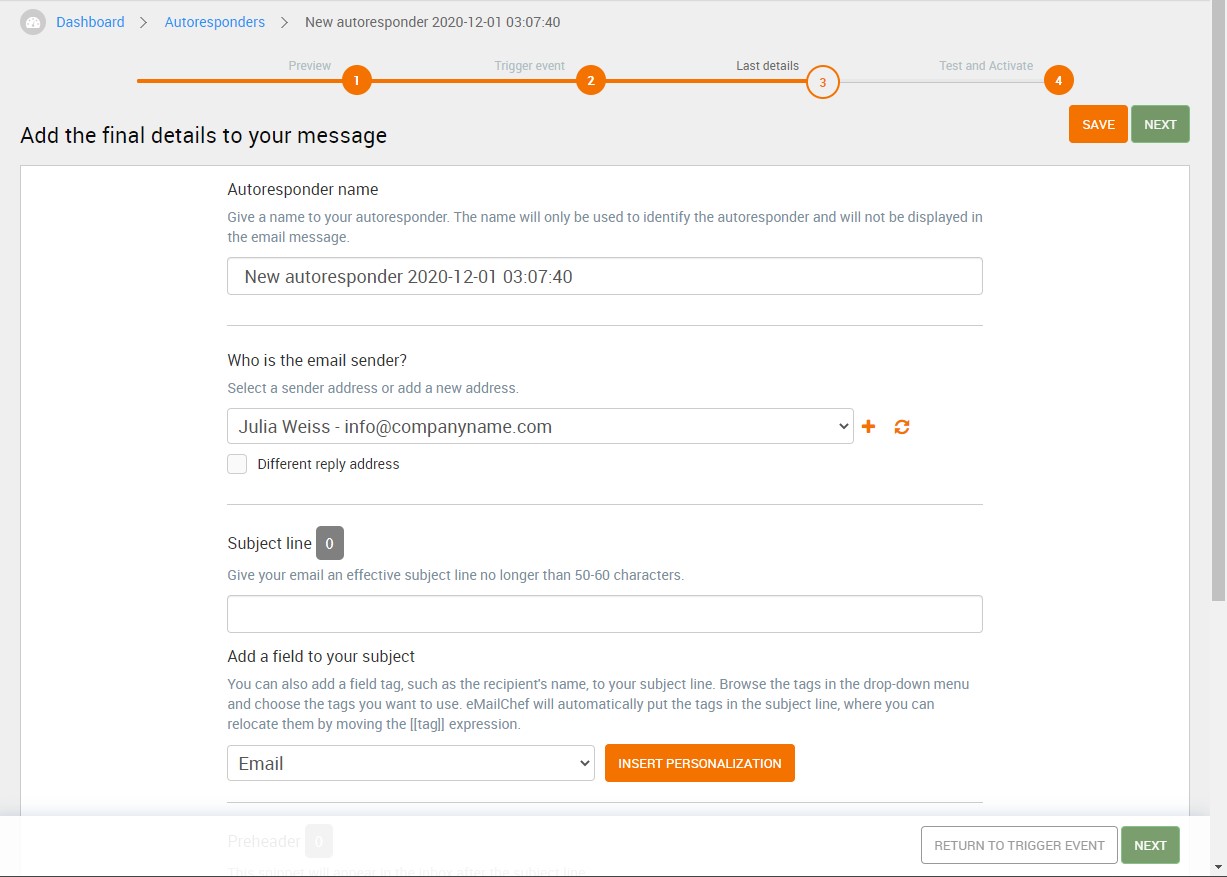 Click "NEXT", then click the "ACTIVATE AUTORESPONDER" button to activate the autoresponder.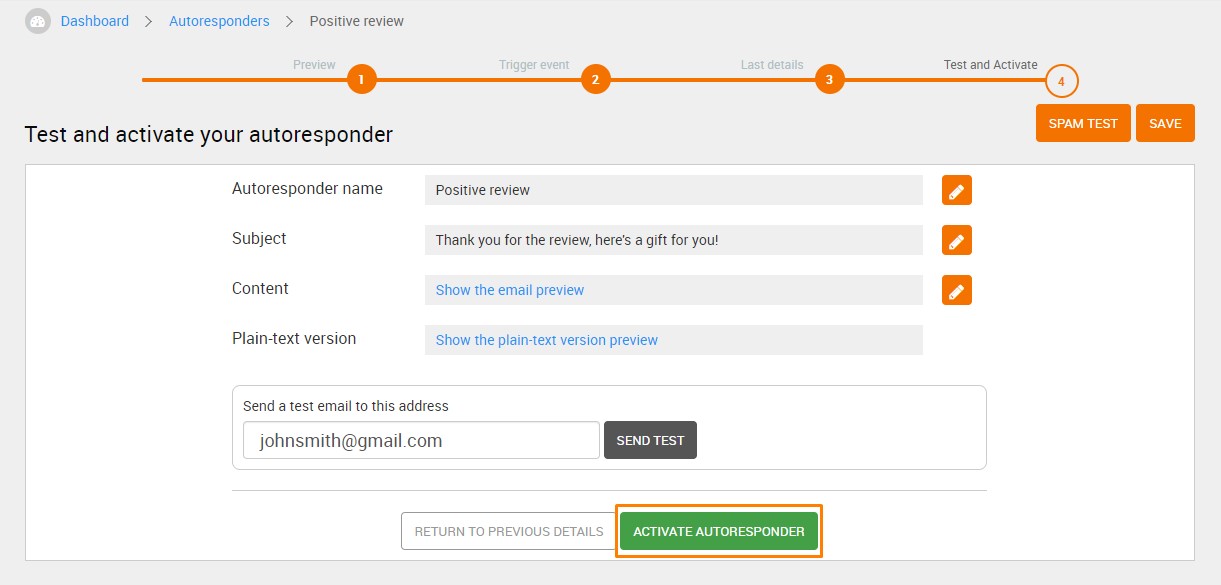 Once the review request email is sent, your contacts will receive the autoresponder email only if they click the link you indicated. They will receive it according to the time you chose in the sending schedule.
To learn more about follow-up autoresponders, see the video tutorial:
[EN] How to generate reviews and follow-ups by email