eMailChef makes it easy to monitor your email campaigns with robust reporting tools and real-time reports. With eMailChef you can see opens, click rates, bounces, and other valuable metrics at the exact time they occur. You can also access handy charts and download reports in many different formats.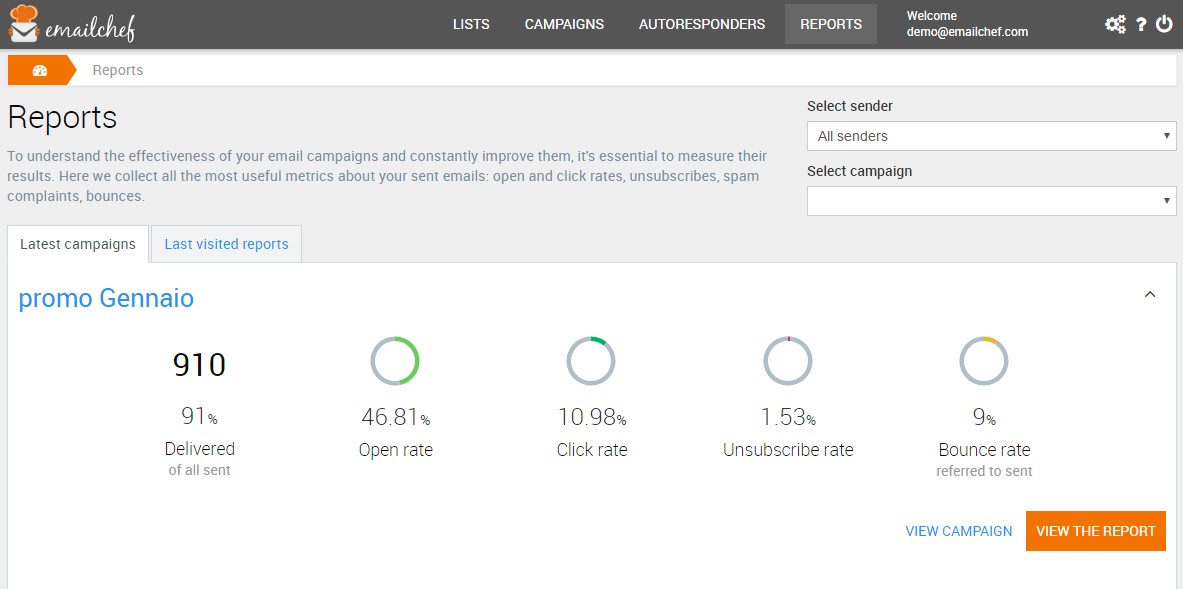 To view your eMailChef email campaign reports, click "Reports" in the menu above the page (the third link).
You will see a list of all your email campaigns, along with some metrics updated in real-time.
To display the data of each campaign, click on the campaign name.
You will then have access to the Campaign Overview page, where you can access detailed reports and interactive charts.