Now you can choose whether to send or schedule the campaign.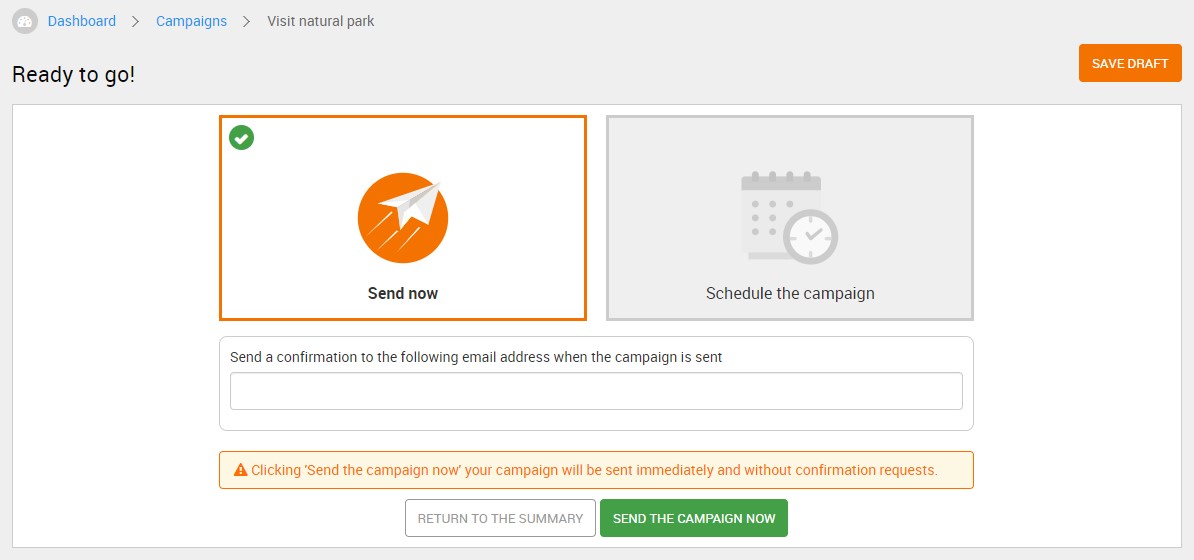 Before sending or scheduling your campaign, you can enter an address to send a confirmation email as soon as the campaign is distributed.
To send the campaign immediately, click the "SEND THE CAMPAIGN NOW" button.
To schedule the campaign, click the "Schedule the campaign" box on the right.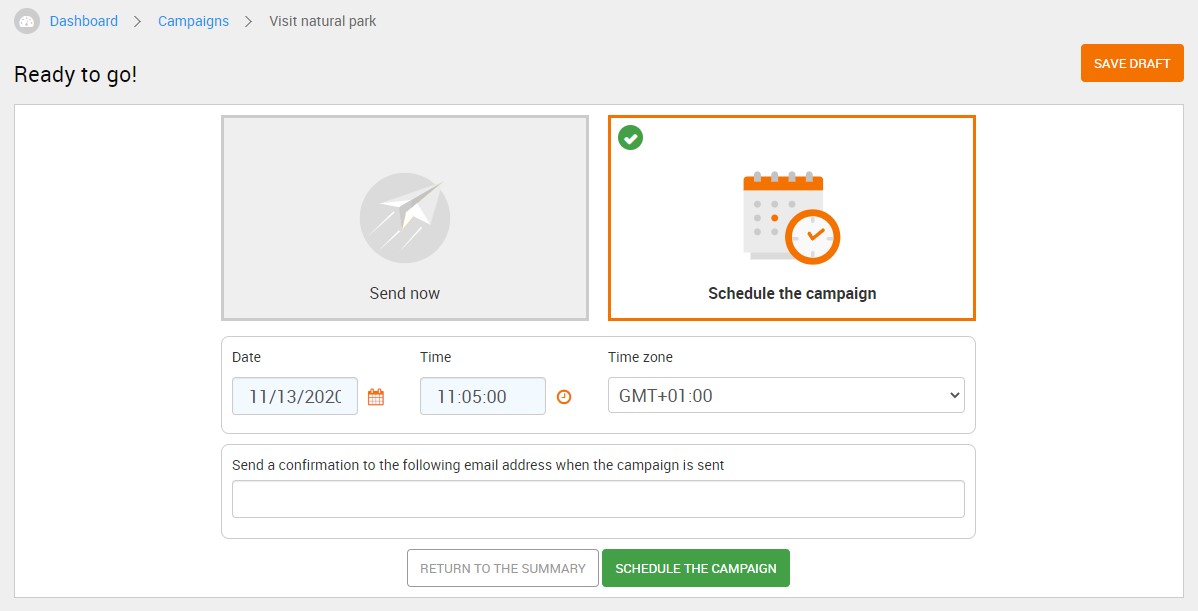 Indicate the time and day you would like to send the campaign, and click the "SCHEDULE THE CAMPAIGN" button.
Your email will be sent on the time and day you indicated.
This video tutorial will show the procedure for creating and sending or scheduling a campaign step by step:
[EN] Create and send immediately or schedule your campaign