The general campaign management page is very simple and neat; here's a glimpse: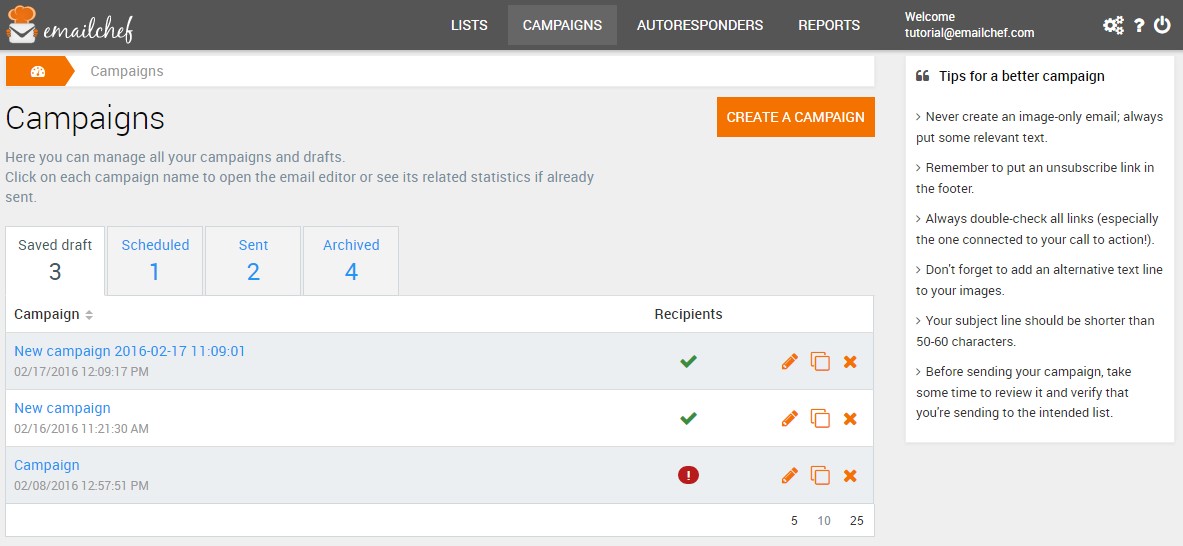 Clicking on each sent campaign you will visualize its statistics, while clicking on a draft you will be free to edit and finish it. You can also see your scheduled, archived or failed campaigns.
Acting on the icons on the right you can delete, edit and clone (copy) a campaign. To run a brand new one, simply click on the button "Create a campaign".