An autoresponder lets you automatically send a welcome email to new members of your list. It's the perfect way to welcome your subscribers and immediately establish a connection with them. In general, new subscribers love this kind of email, especially if it contains a small gift such as a free ebook, a promo code, or a special discount. The welcome email can be the first step towards retaining your subscribers, while offering a gift in exchange for signing up can help to increase conversions.
Let's see how you can activate an autoresponder to send a welcome email to your subscribers.
Go to the "AUTORESPONDERS" section and click "CREATE AN AUTORESPONDER".

Choose the template you created for the welcome email and click "USE FOR AUTORESPONDER".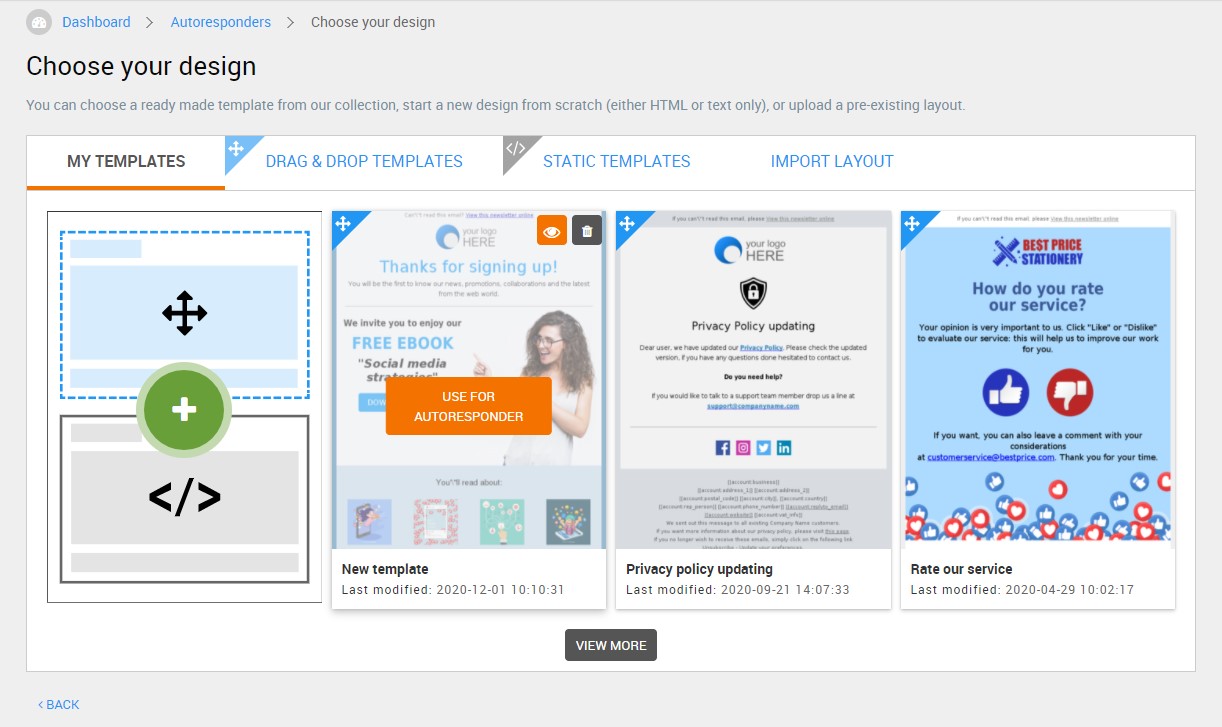 If your template does not need any changes, click "NEXT". On the next tab, select the type of event that will trigger your autoresponder. In this case, choose "Subscription".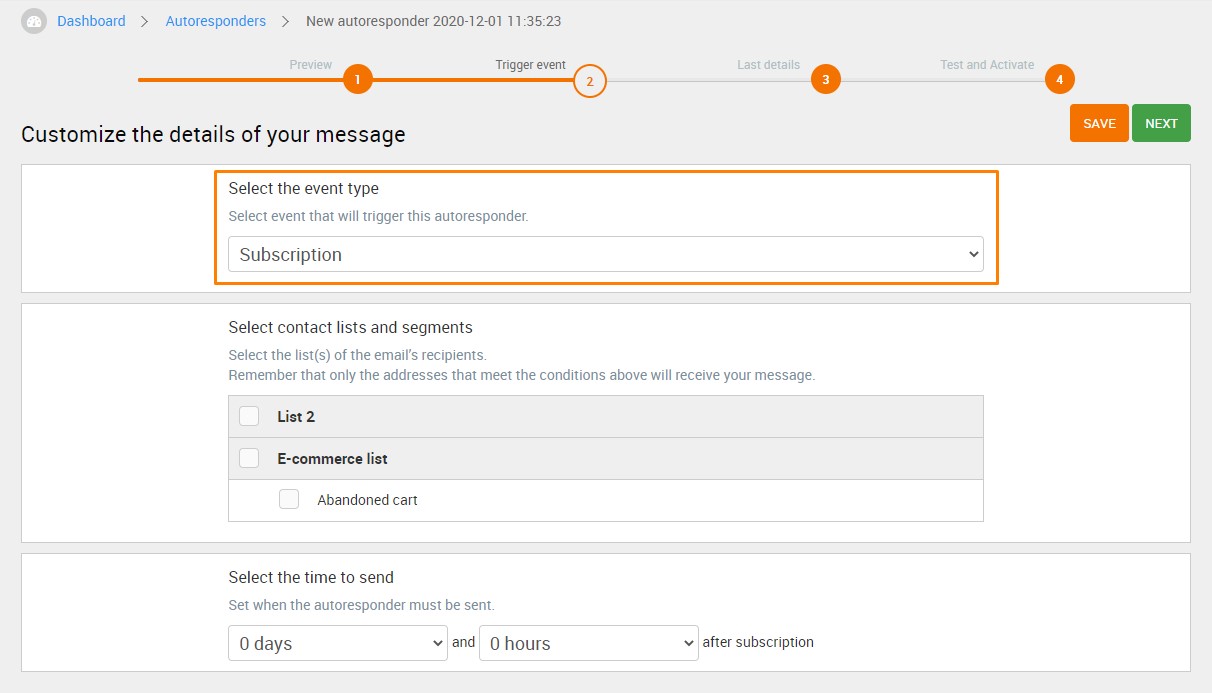 Select the lists or list segments whose members will receive the email. Remember that the lists you choose must be linked to a registration form and that the welcome email will only be sent to contacts who have registered using the form.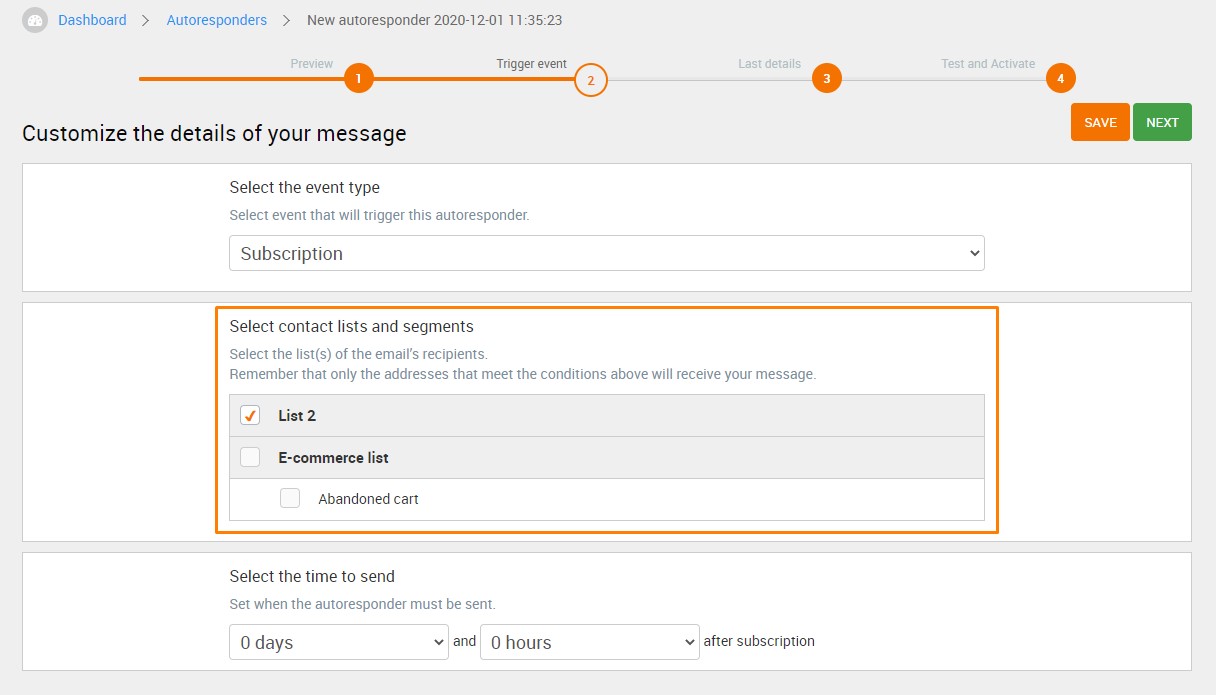 Set the time to send the autoresponder. Your email can go out days or hours after registration. If you set the time to "0 days" and "0 hours", the email will be delivered immediately after registration.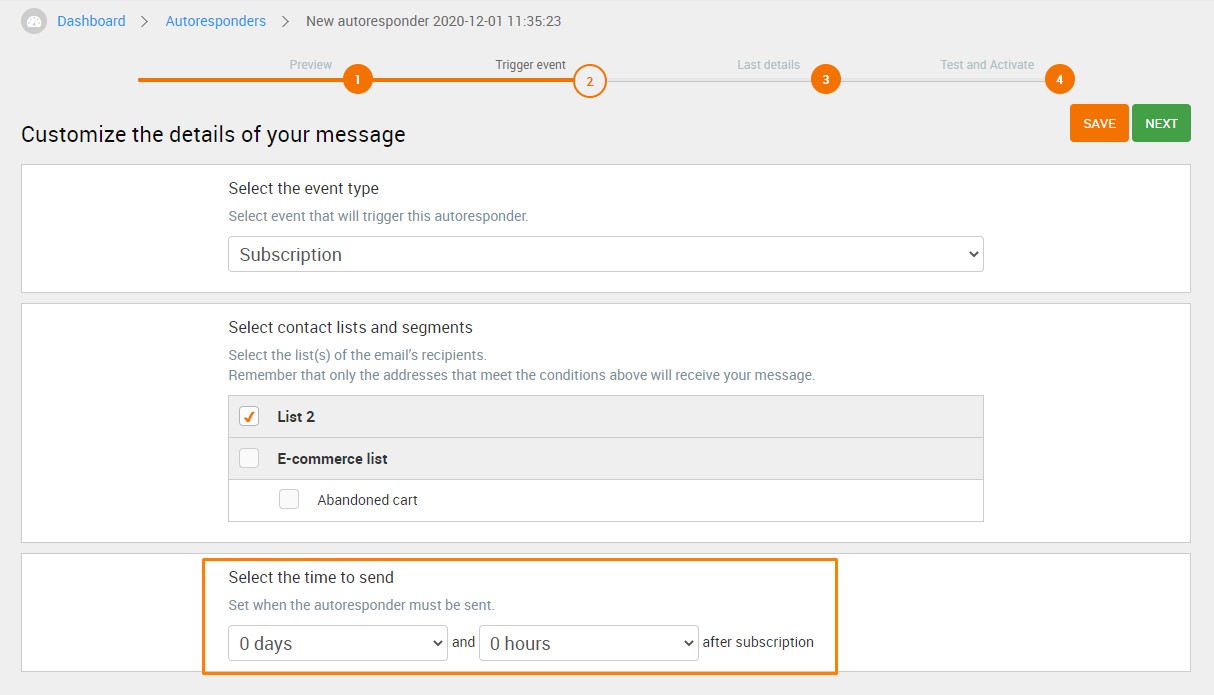 Click "NEXT". Complete the following form with the name of the autoresponder, the sender, and the subject. You can also add a preheader.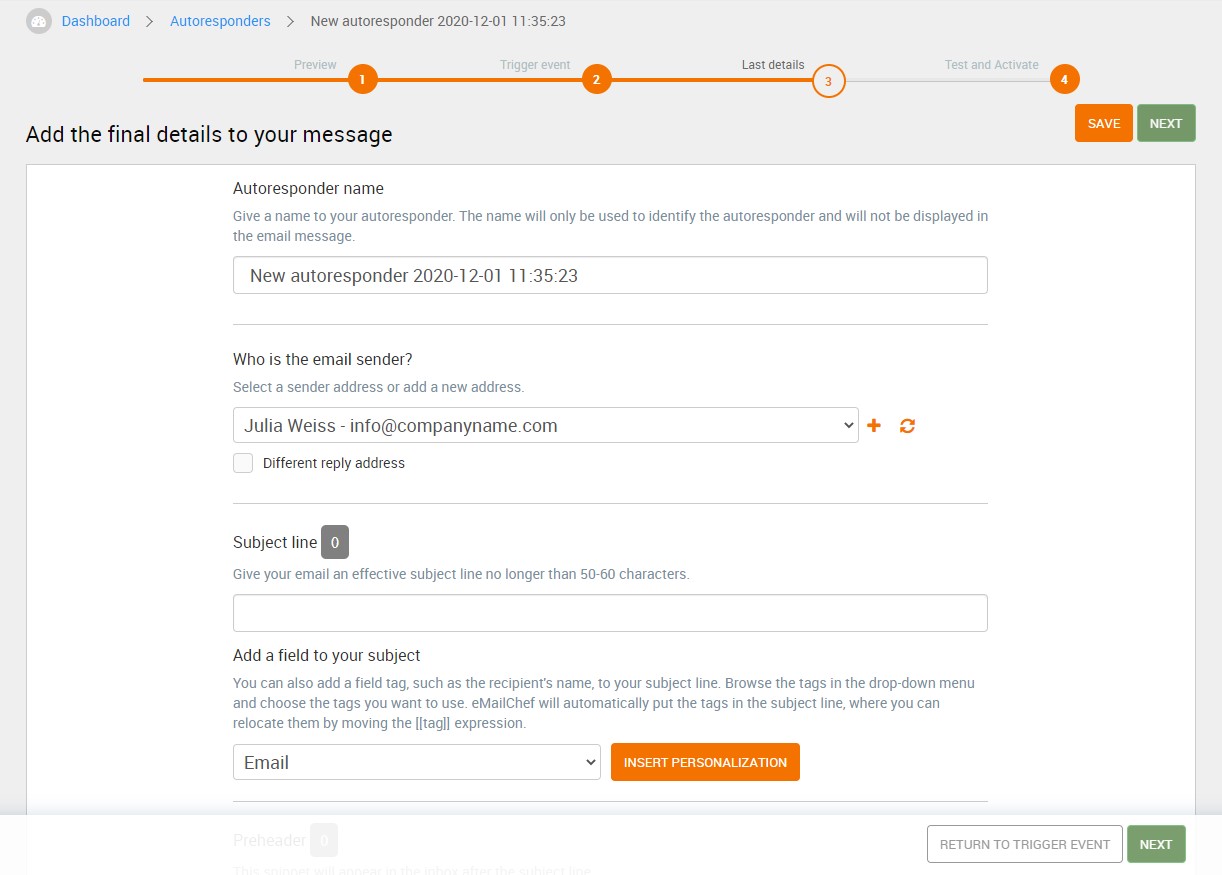 Click "NEXT", then click the "ACTIVATE AUTORESPONDER" button. The autoresponder will be activated immediately. Newly enrolled contacts will now receive a welcome email at the time you selected.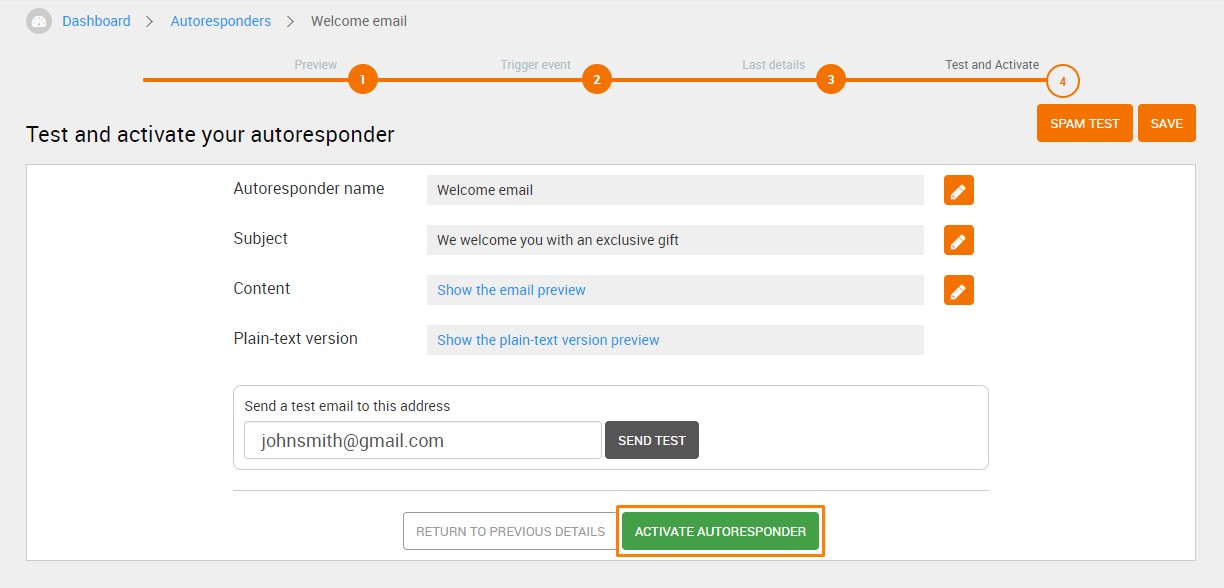 To learn more about creating automatic welcome emails, check the video tutorial:
[EN] Convert your site visitors into leads with a subscription gift