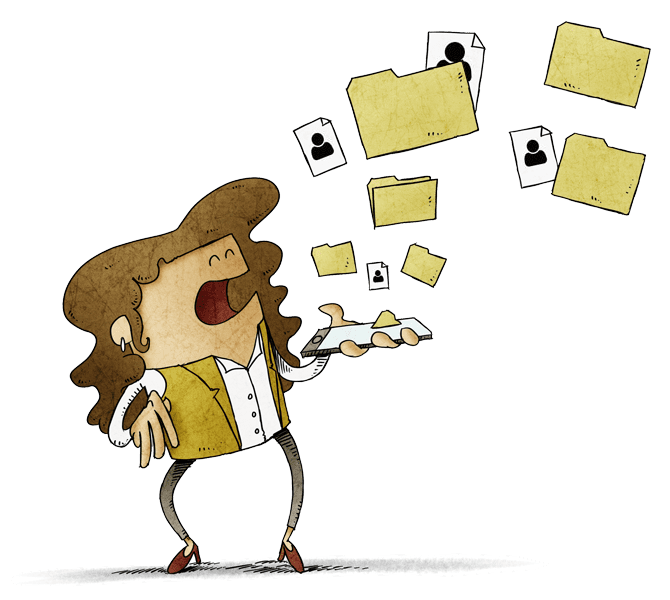 A successful email campaign strictly depends on the
quality of its email lists
: so the first task for any email marketer is to build and manage a permission-based group of addresses. Emailchef helps you do that easily, providing a set of tools to attract new subscribers, create unlimited email lists, segment them as you wish, add customized fields and much more.
Create a new list
Creating a
list of contacts
from scratch is a cakewalk with Emailchef. You can:
import contacts from .xls, .txt, .csv or .ods files, and export to .json or .csv
import an address book from Gmail, Hotmail, etc.
add addresses manually one by one
copy and paste an already existed list
It's really that easy, and you can create unlimited lists this way. Remember to add
only opt-in contacts
! Bought and rented lists are not allowed on Emailchef, and they will just harm both your delivery rate and brand image.
[EN] How to create a list and add or import contacts
Update and manage your contacts
List management is essential to
improve the quality of your marketing strategies
, and deepen the knowledge of your customer base. That's why Emailchef lets add
custom fields
to your database (for instance the country, the profession or the age of each contact — with different data types), visualize clearly who has
opted out
 or which addresses create bounces, edit and update the information of each subscriber (and also unsubscribe him/her directly), and set a
global blacklist
(addresses that will not receive any emails, regardless of their subscription state in each list; you can add individual contacts or even entire DNS domains).
The blacklist has a very important role
. Many software, in fact, requires you to spend some time manually cleaning the contact lists on a regular basis. Not doing so exposes you to the risk of high bounce rates causing problems to your account reputation.
Emailchef does the cleaning for you
and you can be sure that all contacts that end up in the blacklist will no longer receive your messages.
[EN] How to add contacts to your global blacklist
Emailchef comes with a wizard to
import contacts directly from Google Sheets or Google Contacts
. In these two cases you can skip the copy and paste of data on a spreadsheet.
Segment your database
Email marketing is better when
tailor-made
: the right newsletter to the right people. Thus we suggest to segment your list in different chunks to which send a custom-cut offer. With Emailchef you can
create sub-lists
according to several conditions and options; for instance isolating a field category (e.g. all contacts with the same profession) or the subscription date; or, also, according to the last newsletter date, the last open and click date, and whether or not the last email has been opened or clicked. And of course, you can collect new contacts
designing a sign-up form
and placing it on your website in a prominent place.
[EN] Create segments from lists with custom fields