Email marketing is all about constant improvement: you try a solution, you find out where you can refine it (or change it completely), you test it, and in the end you perform better. To do that, of course, is essential to get accurate statistics about all the most relevant metrics of each email campaign. Which is precisely what eMailChef provides.
The reports
Our advanced reporting tools are here to help you understand how your newsletters are doing, and how to improve them. Right after having sent the campaign you will start getting data about your:
delivery rate
open rate
click-through rate
unsubscribe rate
bounce rate
spam complaints rate
All results are displayed with handy pie charts, so to grasp immediately the email performance. But you can also check all single addresses, one by one, to see for instance who exactly opened your message and when. In short: all the interactions made by the users are carefully tracked to offer you a complete control over any mailings.

Thanks to the high level of detail in the statistics, it is possible to follow the chronological progress of the campaigns, identifying the days and hours in which the recipients of the email interact with the newsletter. The click map shows immediately the success of each call to action contained in the message, making the work of measuring the effectiveness of the editorial strategy even easier.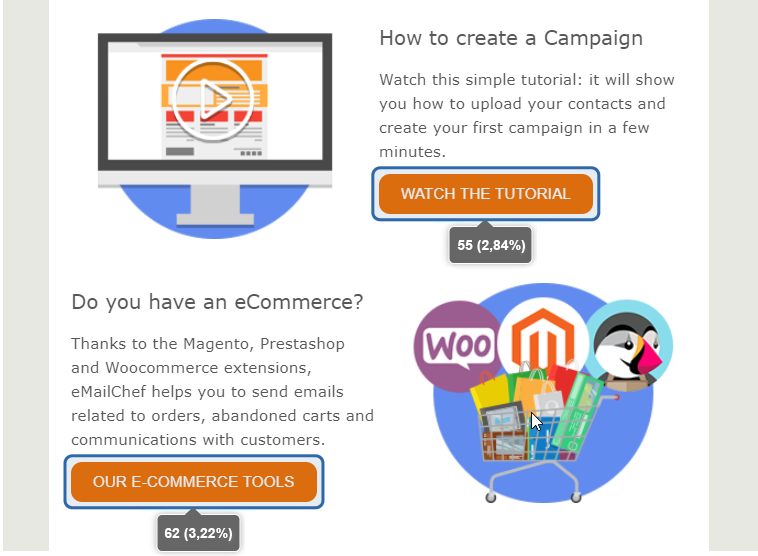 There is more. A world map will show you the country distribution of those who open your newsletter,  in real time of course. The service is perfect for evaluating the effectiveness of an international campaign. In this way you will have a tool to understand if it is necessary to adapt your message depending on the country of the audience.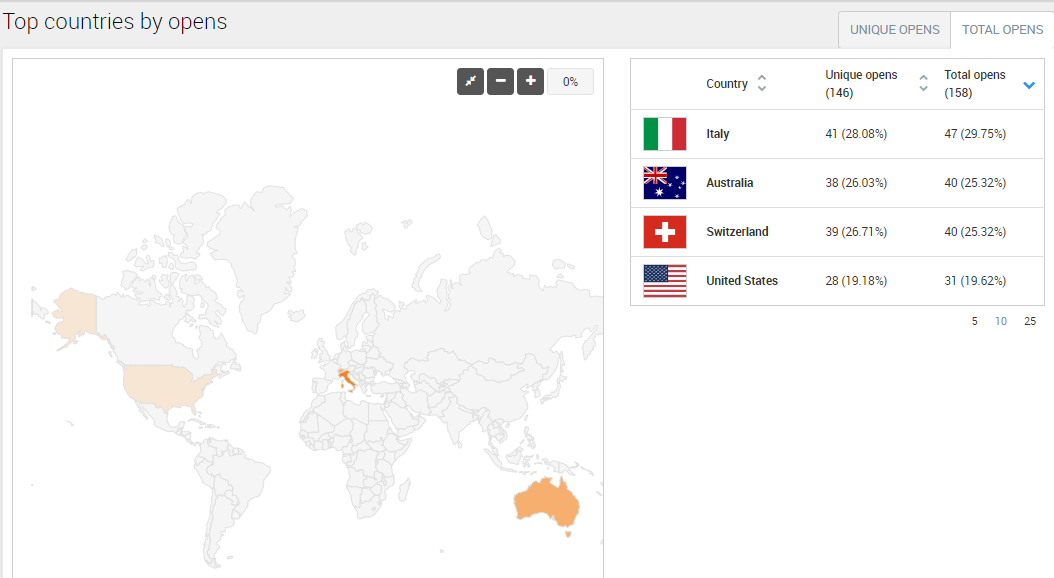 Print detailed reports
The statistics of each email campaign can be printed in paper or saved in PDF format with a cover and a summary. The report can be easily customized by choosing the sections you want to print. The document will then be ready to be used in company presentations or to be sent by email.
The procedure explained in the video below also includes how to print (in PDF or on paper) the actual newsletter.