Having clear and accessible statistics is essential for improving your email marketing strategies. But how to retrace the behavior of individual recipients? Some of them, in fact, are particularly important for your business: understanding if your emails are relevant to their interest is crucial.
Now, Emailchef provides a detailed feed of the interactions of each contact with your newsletters and autoresponders. This new feature allows you to quickly scroll through the history of each email address in the database, browsing his/her behavior towards every email he/she received from you.
It's a great help for evaluating the effectiveness of marketing campaigns and improving conversion rates.
How it works
Watch this video. In just over three minutes you will have the knowledge to browse the contacts of the list of your interest and retrace their behavior.
Each contact contains a tab showing their complete timeline, including the number of emails received, the opening rate, and link clicks.
The information is updated in real time and shows all the links on which the user has clicked.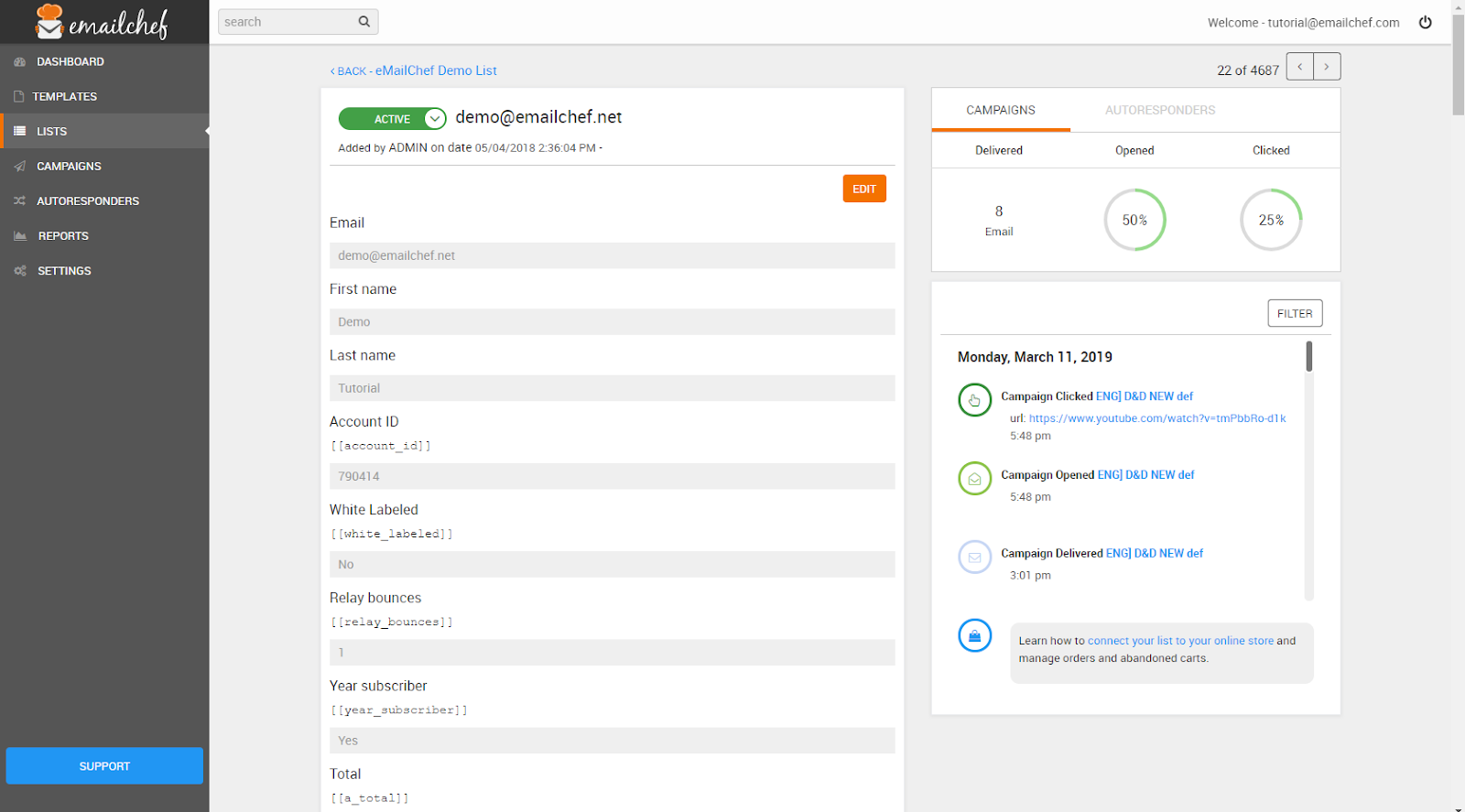 The slider makes moving from one contact tab to the next within the same list very simple. This is where you can find the basic information of each contact, including:
Whether the contact was added by the account admin or through a registration form;
The date the contact joined the database;
IP address and geographical location;
Subscription status of the subscription: active; or unsubscribed.
The history of each contact can be filtered by the type of activity, such as the opening rate or the emails received. These can be immediately checked by clicking on a related campaign inside the timeline.
---
What are you waiting for to try this new Emailchef feature? Knowing the behavior of your contacts will allow you to create messages that can convert more.