In Email Marketing do you really need an URL shortener to shrink your link and track data about clicks?
Wandering around on your Facebook or Instagram you will have noticed shortened links, ending in .ly or .co for example. These are links that refer to a longer URL, used above all to collect click data.
These short links are obtained through sites called URL shorteners and are very useful in platforms such as Twitter, for example, where the characters are counted and have a specific weight, also from an aesthetic point of view.
And in the case of email marketing? Their use is excessive or can even be harmful in some cases.
There are two main reasons:
It is a useless practice if you use eMailChef for sending bulk emails because it already provides you with all the data you need in the Statistics section, so you do not need a URL shortener to get information about clicks;
Spammers love shortening URLs, because it is the simplest way to hide links to dangerous sites or to do phishing!
The spammers' best choice
What is one of the most common ways to hide a link? You use a URL shortener to shorten it, which masks the real name of the site the link is redirected to. And who are those people who never declare their true intentions via email or send junk mail? Spammers!
This type of process, which is loved by those who use email marketing for illicit purposes and is frowned upon by spam filters: you could also use short link that leads to an approved site, but your deliverability will be affected and the your link could be added to a blacklist.
What does this mean? That if the links inserted in your emails are not labeled as safe, then the ISPs will block your communications: in this way your delivery rate will drop significantly, and you will never be able to contact your recipients.
How to get data from clicks on links in emails?
If you're looking for accurate data and information with live updates, then you're in the right place: eMailChef provides you with everything you need in the Reports section. It will be like seeing the results of your email campaigns in X-ray form!

You can find out the percentage of clicks on each email, which links are the most clicked, see in detail which of your contacts have followed your CTA … and much more.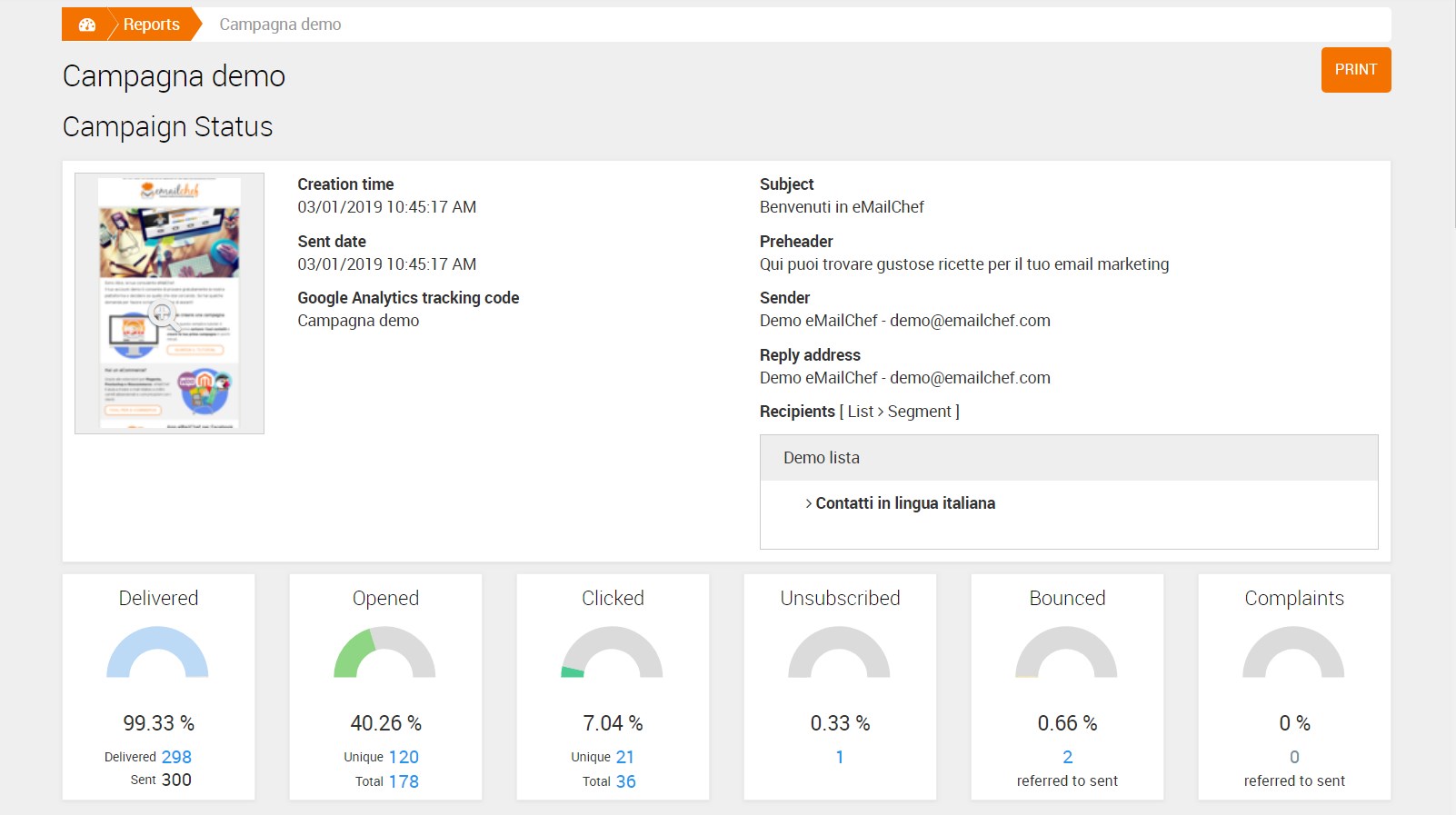 Our Click Map makes very easy to interpret data, also you'll certainly find useful the Timeline, the area dedicated to Link performance and the map of Top countries by opens.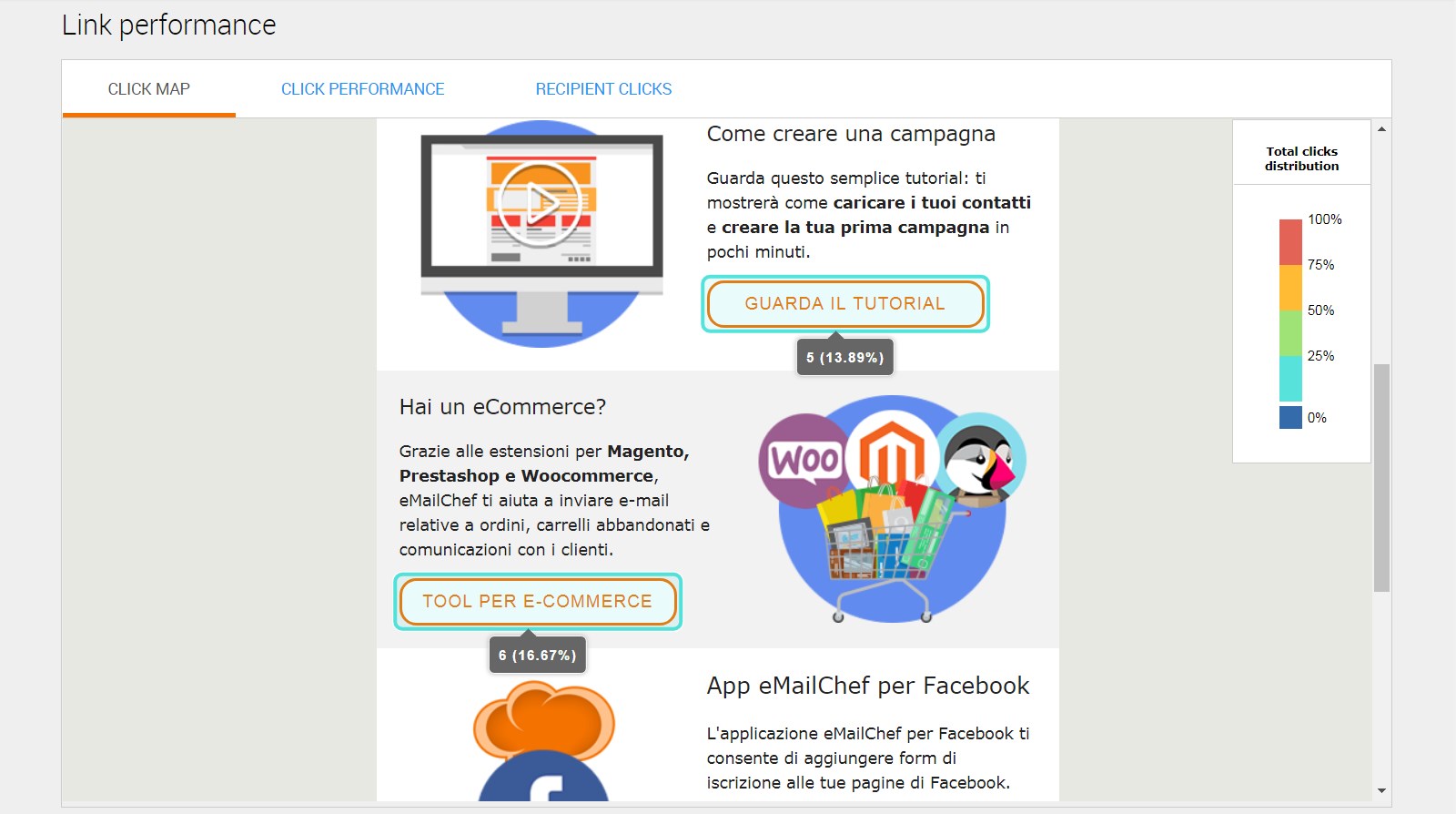 In Conclusion
As we said before, using URL shorteners is a completely useless practice when using eMailChef, the easiest email marketing software there is.
Registration is free and allows you to activate a DEMO account, with which you can try all the main features and explore the Statistics section: you will find out that with eMailChef it is easier to read and interpret your data!