eMailChef starts with a neat and dashboard organized in blocks: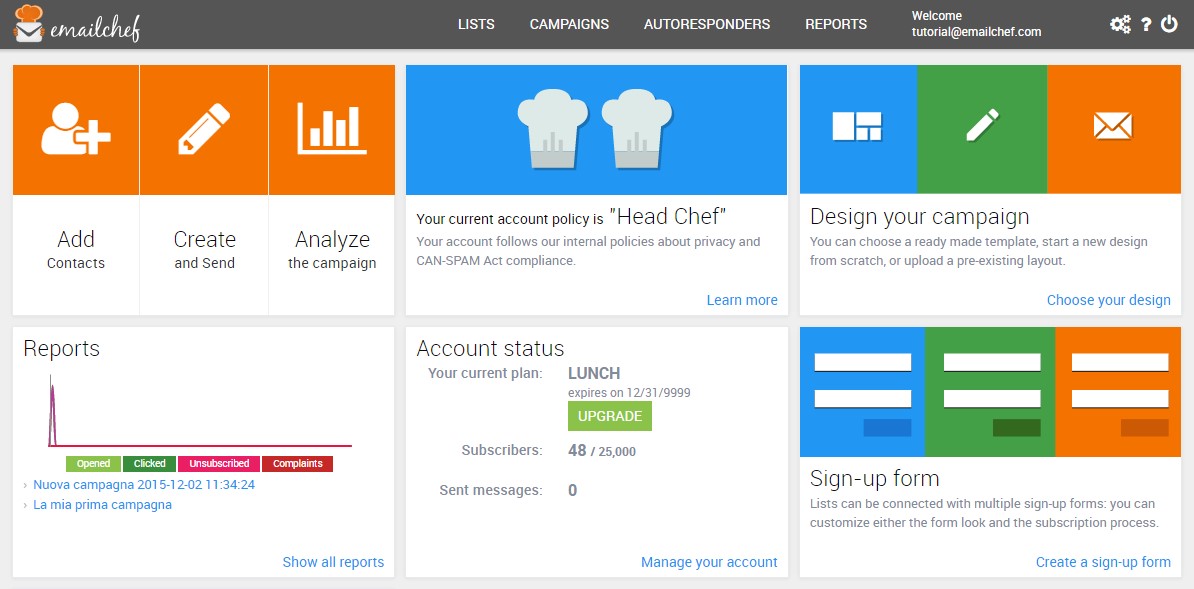 The three blocks above address you to the main services: list building, creation and mailing, campaign reports.
The blocks below offer a quick summary of your account status, a link to your email design and the sign-up form editor, and a link to all draft and sent campaigns.
Please note that the homepage is fully customizable. The blocks can be hidden and displayed again (acting via the small icon on the right), and you can change their place simply dragging and dropping them.