The extension synchronizes newsletter subscription preferences between Magento Newsletter System and eMailChef.
If a customer opts to receive the newsletter during suscription, checkout or in his account panel, he is automatically added to your eMailChef contacts list.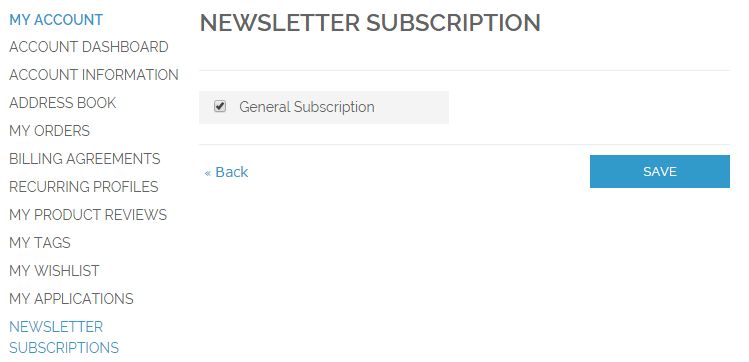 Customer email is transferred immediately, while customer data are sent during the next scheduled eMailChef data transfer.
If the customer opt-out from his Magento Account Area or is unsubscribed by the administrator, his contact will be immediately deleted from the default eMailChef contacts list.
If the customer opt-out from eMailChef newsletter (eg. by using the unsubscribe link on the bottom of emails), the next time he logs into Magento he will be automatically unsubscribed from the Magento Newsletter (this is the only case in which a delay may happen in the synchronization if the customer does not log in frequently). The same happens if a contact is set as unsubscribed from the eMailChef administration panel.